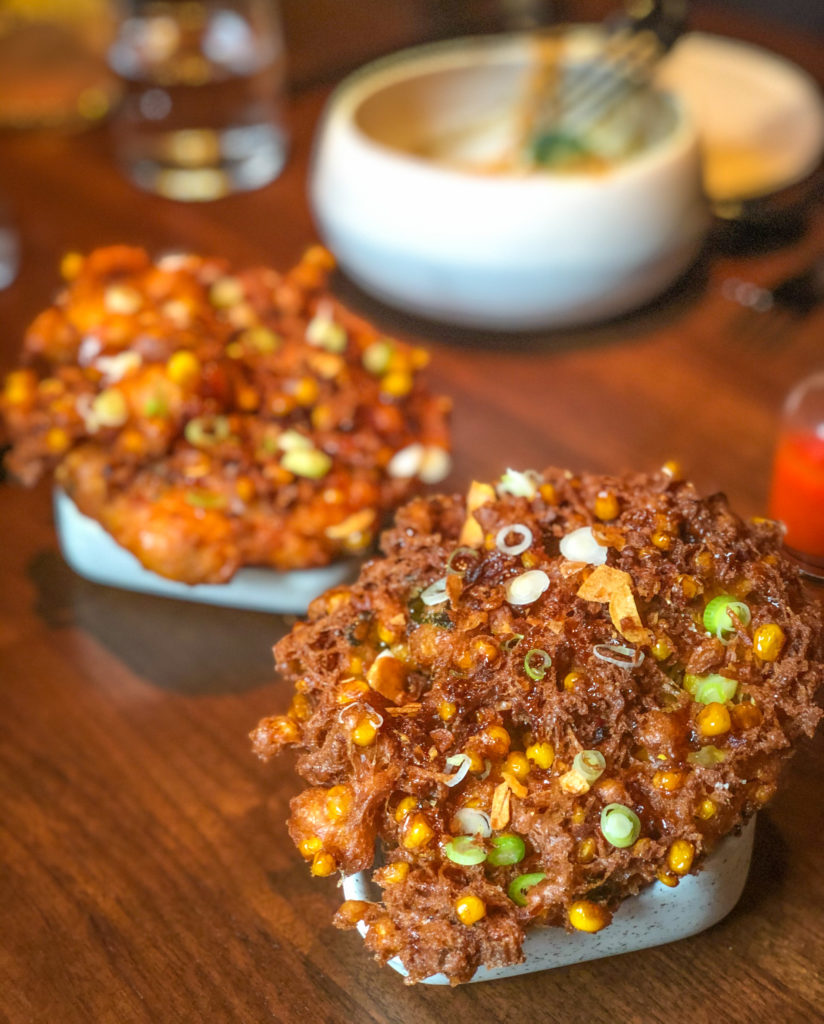 Wayan is the new restaurant from the son of the famed chef, Jean-Georges Vonsomethingorother.
Could I have Googled that and spelled his last name correctly? Yes. Yes, I could.
The theme is upscale French-Indonesian and while I could bitch and moan about the prices, we're in Nolita. Not the best neighborhood for bargain hunting.
But is it worth it, you ask?
Yes! (mostly).
I think the satays (reasonably priced, around $20) are the best bang for your buck. Very tasty, unique and satisfying.
The Lobster Noodles seemed a bit too trendy, tired and expensive.
The Instagram friendly corn fritters are enormous and gorgeous and had a great texture, but perhaps could have benefited from some bolder flavors. Still, worth ordering.
I like going to fancy places for brunch. You end up getting to experience everything while spending a great deal less than you would have at dinner.
As much as I go out, I gotta watch those pennies. Sorry, it's NYC, gotta watch those $100's.