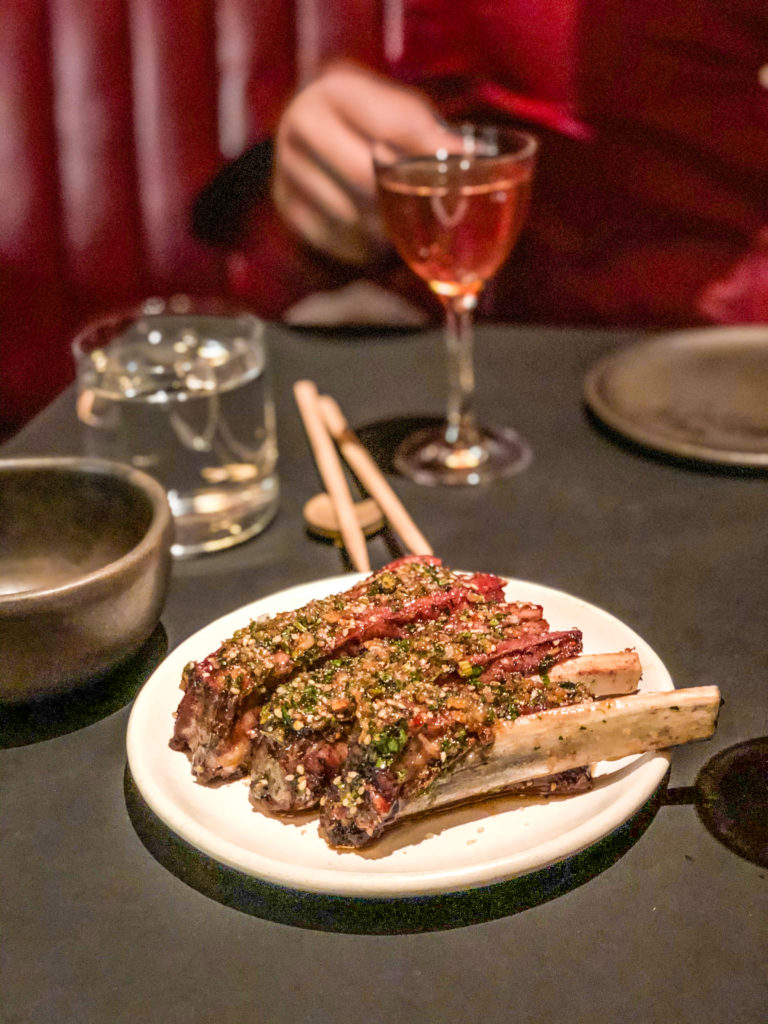 Momofuku Kawi was sort of our Last Supper.
A few days before the Coronavirus really took over and closed down all the restaurants in NYC.
A few days before life for everyone on this planet changed.
Now, normally I would have made that comment whilst dripping with sarcasm.
Sadly, that is not the case.
BUT – let's shift focus back to Kawi and the lovely meal it was, instead of the world crumbling around us….
The two of us shared 3 dishes and they were all perfection.
The sweet and sour ribs fell off the bone and were coated in a heavenly sauce. Perfection.
Don't make me say it again.
Order these (once we're allowed outside again)!
We also enjoyed the Big Eyed Tuna Kimbap, which is sort of a sushi situation at a pretty high price point.
BEWARE THE SPICY DIPPING SAUCE. IT WAS SHOCKINGLY SPICY.
We finished with the Waguy Ragu Rice Cakes, which were a very tasty dish of apparent intestines, judging by the picture below of the server cutting our rice cakes with scissors.
The restaurant decor was your typical luxuriously large space that is indicative of Hudson Yards. I'm sure if I were told the amount of rent they paid, my heart would surely stop.
The place was about half full (before the 50% capacity ordinance took brief affect) and i think we all ate and drank as if this would be our last meal for a while.
And what do you know, that turned out to be true.
Stay safe everyone!