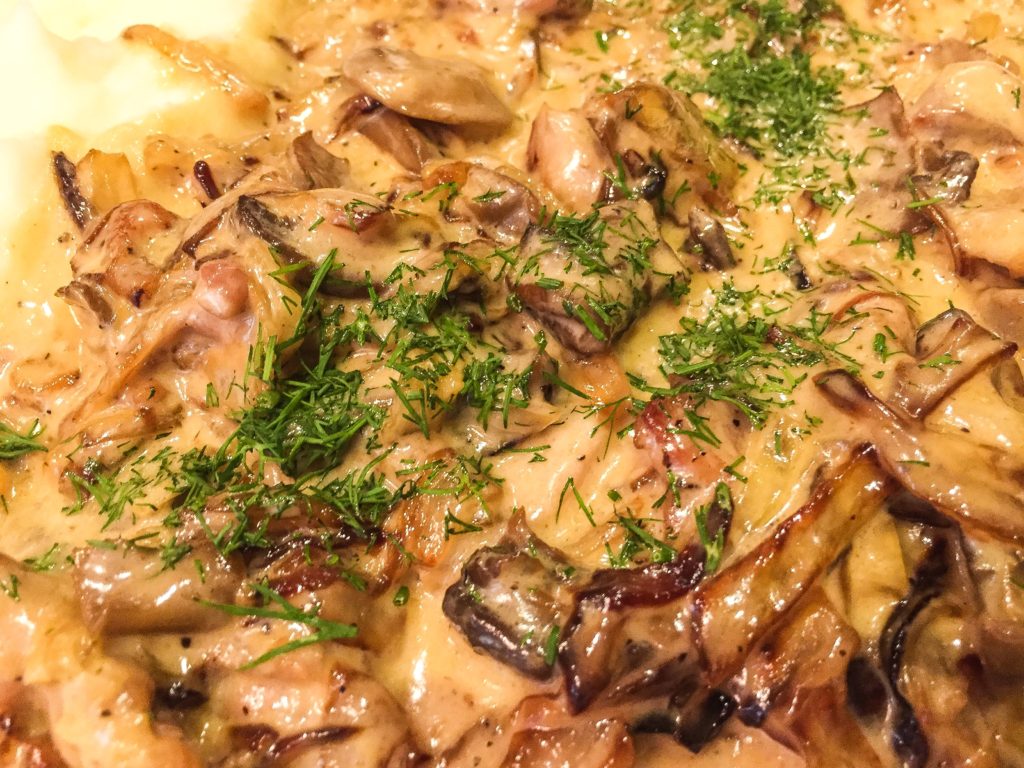 There are a number of Russian restaurants in the Brighton Beach area to choose from but Skovorodka was the closest to the F Train stop.
Done.
A common negative trait that a number of Yelpers comment on with regards to Russian restaurants are the rude servers.
I lived in a Russian neighborhood in LA for 14 years. I get it. I'm not offended by the complete lack of smiles or pointless pleasantries. In fact, I welcome it!
Upon being seated (that is, if you don't immediately storm out because you weren't with a "Hey Ya'll!" By the server) you will be presented with a truly depressing basket of Wonder Bread.
Do not waste your time on this bread product.
Instead, order a batch of pierogies. Not the Skovorodka Pierogies. There are basically deep fried piroshkies, containing very little meat. I still ate a shit ton, but they did not even remotely resemble the delicious pierogies I had dancing in my head.
I ordered the chicken stroganoff, which was cheap, delicious and a huge portion. The leftovers were taken home and eaten pretty much immediately. Hey, that subway ride home wasn't short!
Checking out Brighton Beach at least once is definitely a good item for your NYC Bucket List. It's a much more calm, serene beach compared to the neighboring Coney Island and checking out one of the many Russian restaurants (there are a few right on the boardwalk, but they all get terrible reviews on Yelp) while you're there is a fun way to experience a culture that most people don't have a lot of experience with.
Hey, smiling causes wrinkles anyway!