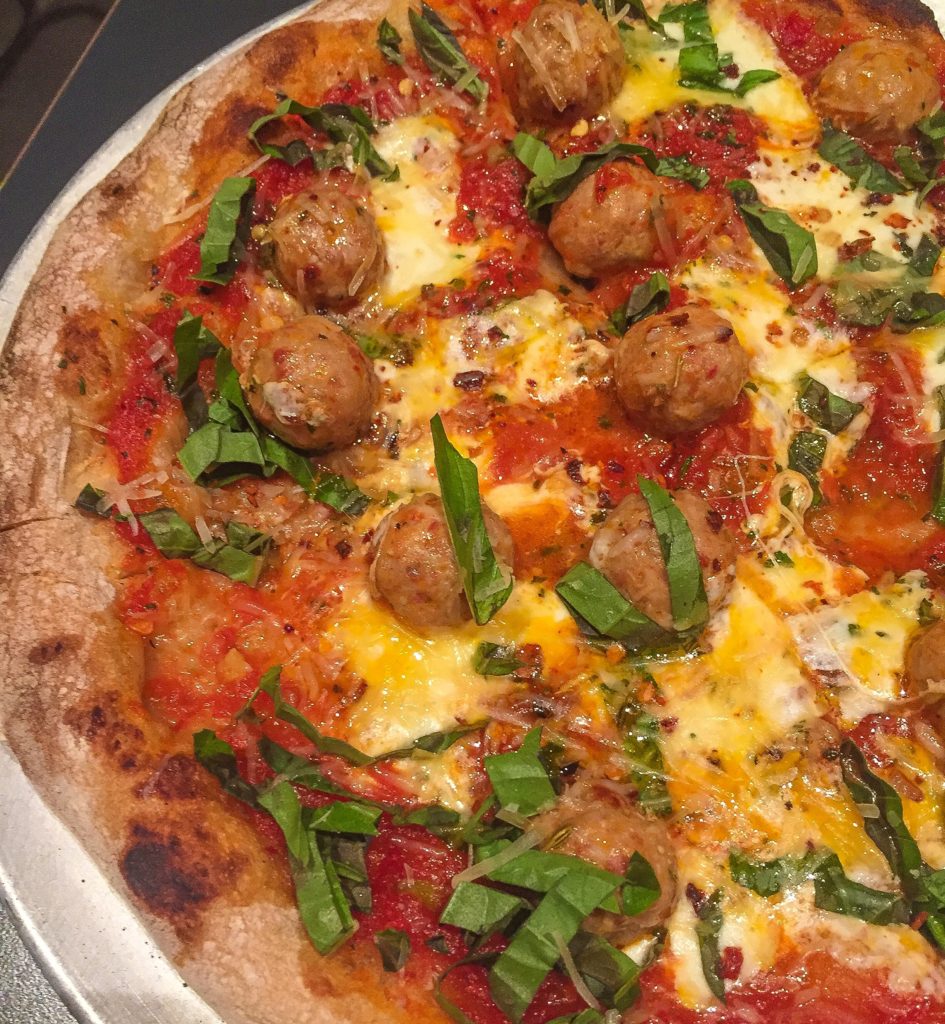 Loring Place was a real pain the ass to get a reservation at.
Still, I managed to make it happen. Lucky for you, my adoring fans.
The dinner menu at LP seemed to be a bit more varied, with a more trimmed down version for brunch. Which is why we stuck to burgers and pizza. Everything else just becomes unimportant once you spot a big ole greasy pizza on a menu and then imagine your piggy self devouring it.
Suddenly roasted leeks or any kind of egg dish sound like the worst idea ever.
The pizza was delicious (don't be frightened by the whole wheat crust), it was perfectly crispy (which they hardly ever are) with just the right amount of sauce and plenty of tasty meatballs.
The burger was also worth ordering.
The snap pea salad was quite pricey at $16 but really delish. Not $16 delish, maybe $8-9 delish. I mean, come on people. You can't have a pile of peas by $1 cheaper than your big ass delicious pizza!!
Still, I say order those peas and stop being so cheap. How else will you completely counteract the effects of consuming an entire pizza?
21 W 8th St
New York, NY 10011
b/t 5th Ave & Mac Dougal St
Greenwich Village
(212) 388-1831
loringplacenyc.com