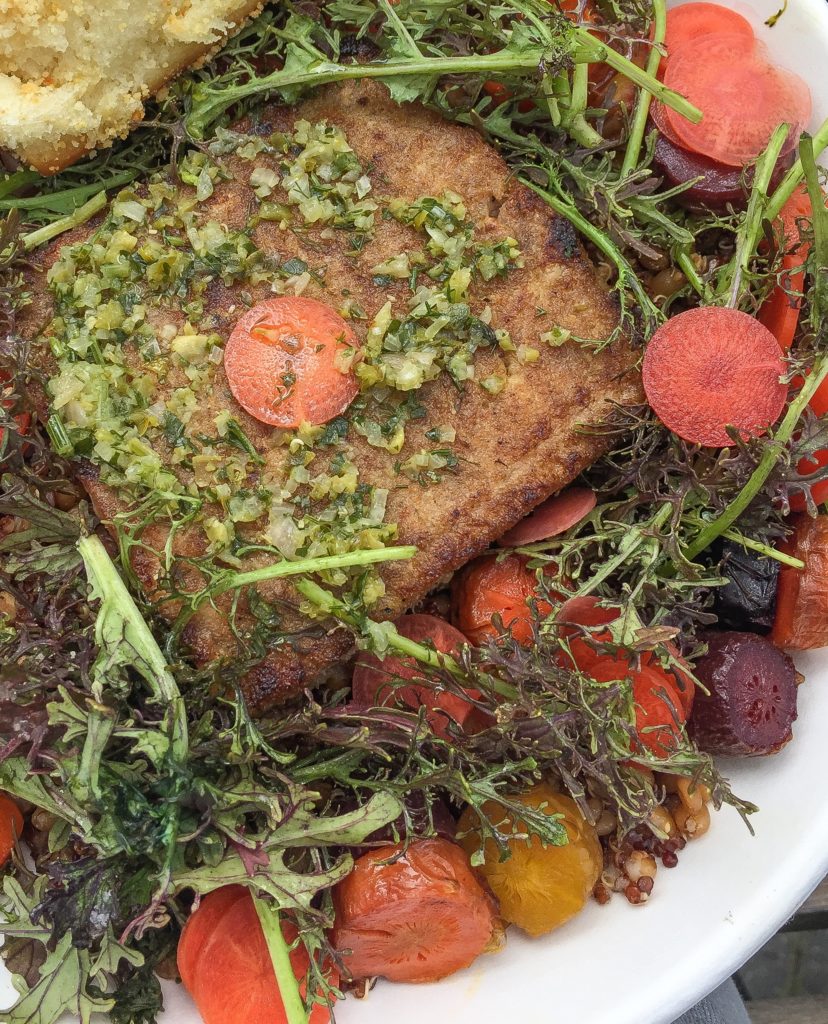 As far as fast-casual, work lunch spots go – you can't do better than Made Nice.
From the folks that brought you NYC's best restaurant, Eleven Madison Park, Made Nice give you a delicious, gourmet, super-fast meal for about $15 bucks.
Here's how it works:
1. Don't bring cash. I mean, gross. It's credit card only, fools. Just walk up to the person with the iPad and give her your order.
2. Expect a line, obvi.
3. Don't expect to actually eat inside, unless you get there at 11 am or 3 pm.
4. Order your dish to-go and bring it to nearby Madison Square Park and eat on a bench or on the lawn. If it's winter, see #3 and get there early or late.
5. Portions generally appear to be quite substantial but if you're really hungry, order the Pork dish. I actually had trouble finishing it! The pork is a large square of pork confit (Fancy pulled pork) atop a nice array of seasonal ingredients. Highly recommended.
5. If you're appetite is lighter, order anything with fish or veggie. I feel like that's a given anywhere. So, strike that.
6. Service is extremely fast. You'll have your food in about 2 minutes and be done about 10-15 minutes later. Even quicker, if you are by yourself. You friendless bastard.
8 W 28th St
New York, NY 10001
b/t Broadway & 5th Ave
Flatiron
(212) 887-1677
madenicenyc.com