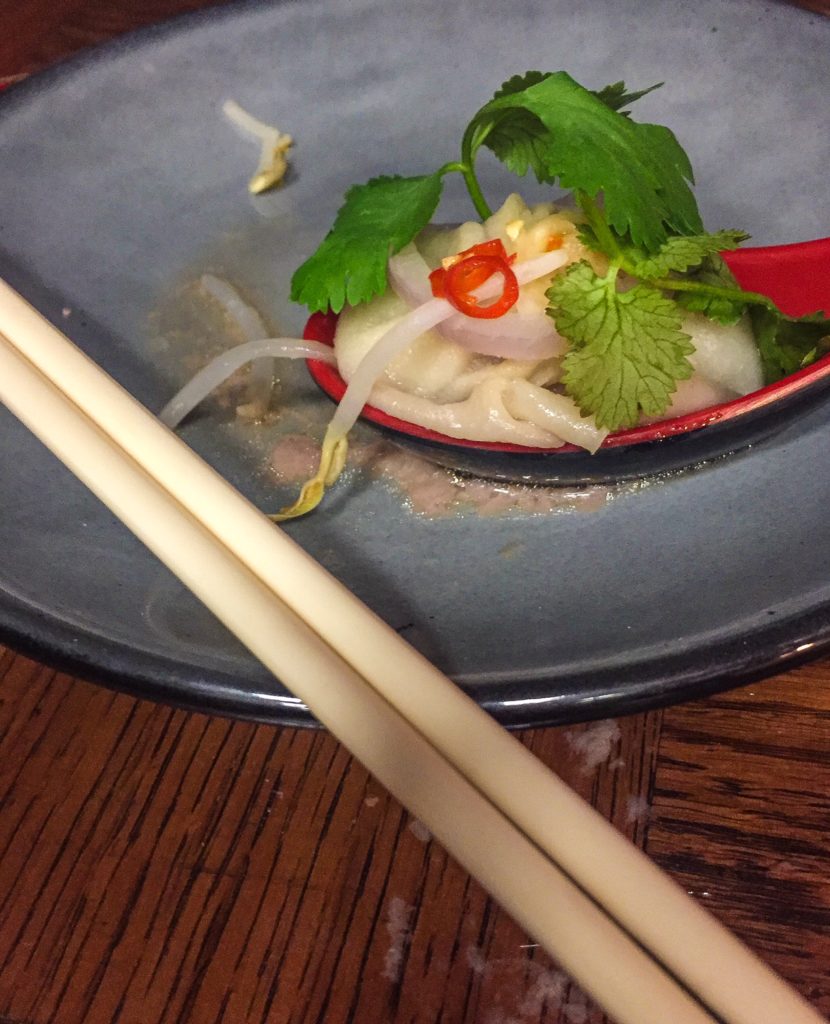 I'm a HUGE fan of Top Chef's Dale Talde.
I still have wet dreams about this pretzel pork and chive dumplings served at his Brooklyn restaurant. I don't care how overpriced they are. And they also make the best Pad Thai in existence.
So, when I heard he was opening up a new spot in Manhattan, I knew I had to take a quick shopping trip to REI to buy a sleeping bag so I could camp out the night before.
And by camping out, I mean show up a month later so I could read if the reviews were any good. I'm loyal but not a schmuck.
The star of the show at Rice and Gold is not the rice (it was just ok) but the Pho Soup Dumplings. Do what I say and order two orders of them. Don't argue with me. They're so tasty, you'll be pissed at whomever eats the last one. Even if it's you.
The cocktails and service were both top notch and the place is spacious and funky, great for large groups or just large personalities (good for those loud ass friends of yours).
50 Bowery
New York, NY 10013 b/t Canal St & Bayard St
Chinatown
(646) 630-8055