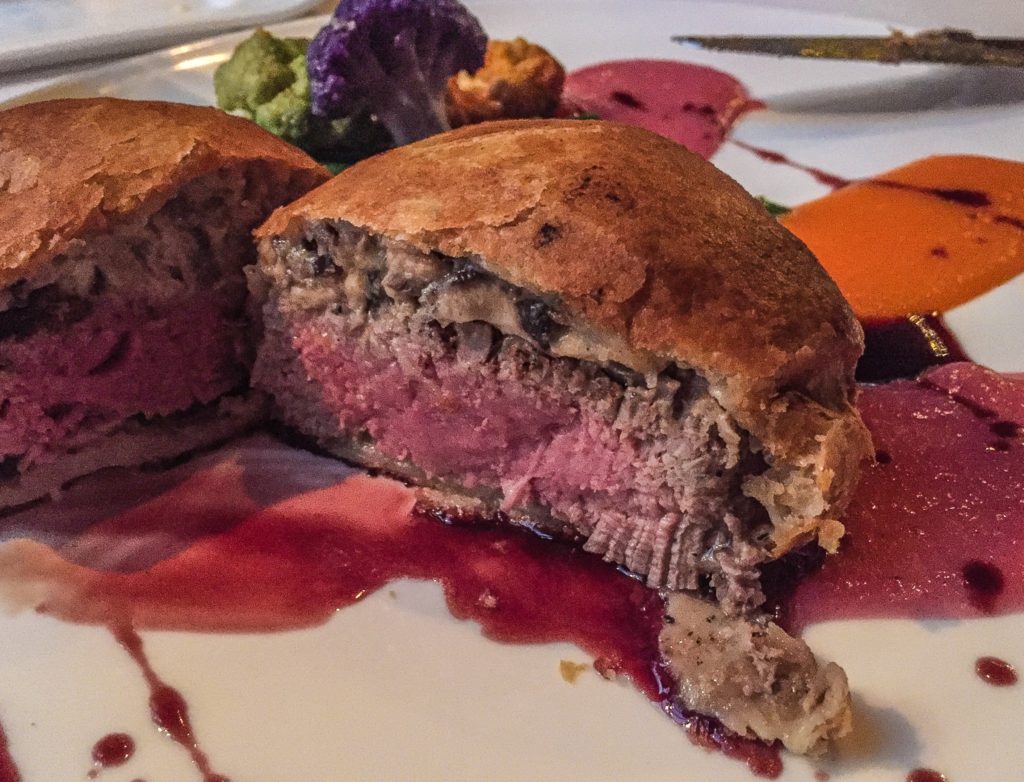 One If By Land (don't make me type the rest) is always voted (by who, I have no idea) as NYC's most romantic restaurant.
While it's definitely up there, I don't know if I would consider it the MOST romantic. The service is so prompt, you'd never have a chance to make out before you were rudely interrupted by someone bringing you your food. The nerve!
The restaurant is housed in Aaron Burr's carriage house, built in 1767. Aaron Burr is the man who shot and killed Alexander Hamilton. That's all I got for you folks. You're probably fast asleep, anyway.
The cheapest meal option is 3 courses for $100 bucks.
Definitely overpriced, but this is special occasion restaurant so you don't feel as bad that you're being taken advantage of.
Also, each course is quite sizable, so it's not the type of tiny two-biters that you'd get at one of NYC's other tasting menu eateries.
Except for dessert, dessert was tiny.
Which was fine by us, since we were nicely stuffed by then.
The complimentary dinner rolls brought out seemed extremely boring but once we added a healthy amount of butter, they were much appreciated.
For the first course, we ordered a pasta and duck confit dish, which was really nice and almost too large of a portion.
The Foie Gras dish was also a bit too large but it was promptly gobbled up.
For our mains, we had the Veal Chop (for $10 extra) and it was massive and tasty. And also a cruel order on our part, the poor baby veal. We're such assholes.
Their signature dish is the Beef Wellington. A perfect sized cut of steak (filet, I think?) wrapped in pastry and baked. SO good. This is highly recommended, if you're into that kind of thing.
Our desserts were decontrusted versions of carrot cake and tres leches cake. Basically, someone gave a normal slice of cake and a scoop of ice cream to a 3 year old and told them to make art out of it.
The cocktails were superb: tasty, boozy and not skimpy. I almost thing it would be a great place for drinks at the bar, if the whole "most romantic restaurant" thing didn't make you feel so bad for eating alone.
BTW, the coat check is mandatory. So if your jacket was covering a gross looking stain or maybe you just peed your pants, you'll be forced to do the walk of shame past less disgusting people celebrating an anniversary. And you just ruined everything for them. Thanks for that, jerk.
17 Barrow St
New York, NY 10014
b/t S 7th Ave & 4th St
West Village
(212) 228-0822
oneifbyland.com