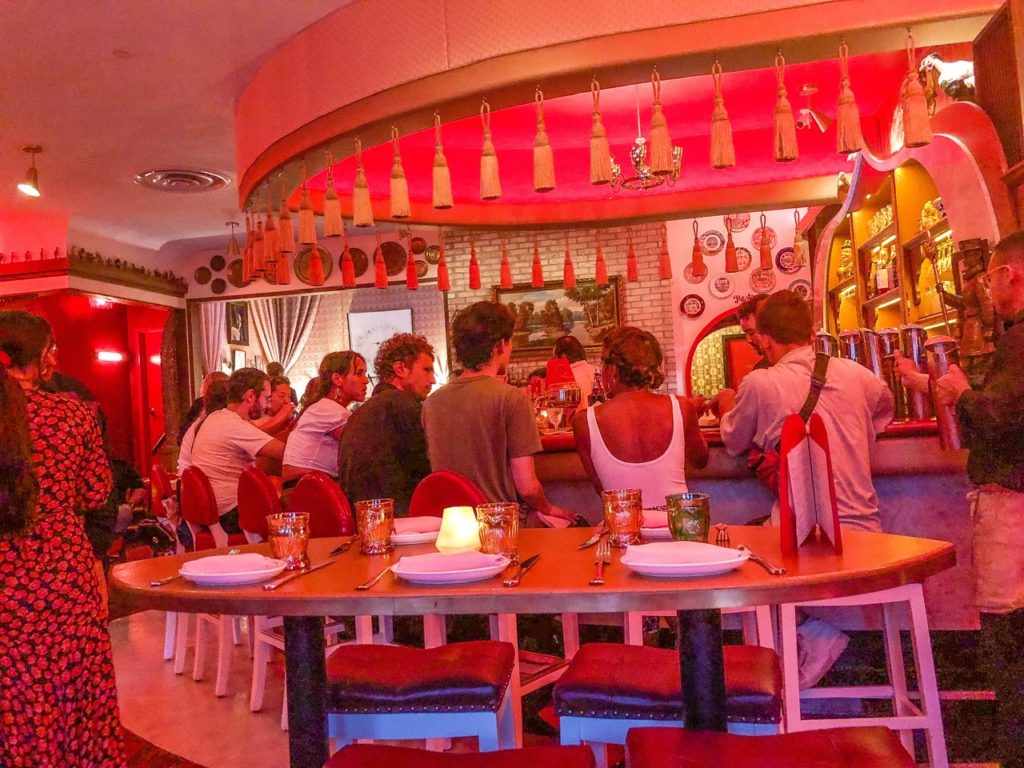 So, what do you do when your pictures look simultaneously like a 1950's Betty Crocker cookbook and pure pink vomit?
You post them anyway, unapologetically!
That being said, The Turk's Inn is the embodiment of a 1950's cookbook.
Originally a supper club from Wisconsin opened in 1934, Turk's Inn was eventually brought to, appropriately, Brooklyn.
Retro Arabian nights vibes mixed with creative takes on midwest versions of Middle Eastern cuisine help create a really unique and festive atmosphere.
The Jeweled Pilaf (featured below with the Pepto-Bismol colored beet yogurt on top) and the Lamb Meatballs are highly recommended.
NOTE: the lighting inside is quite red….