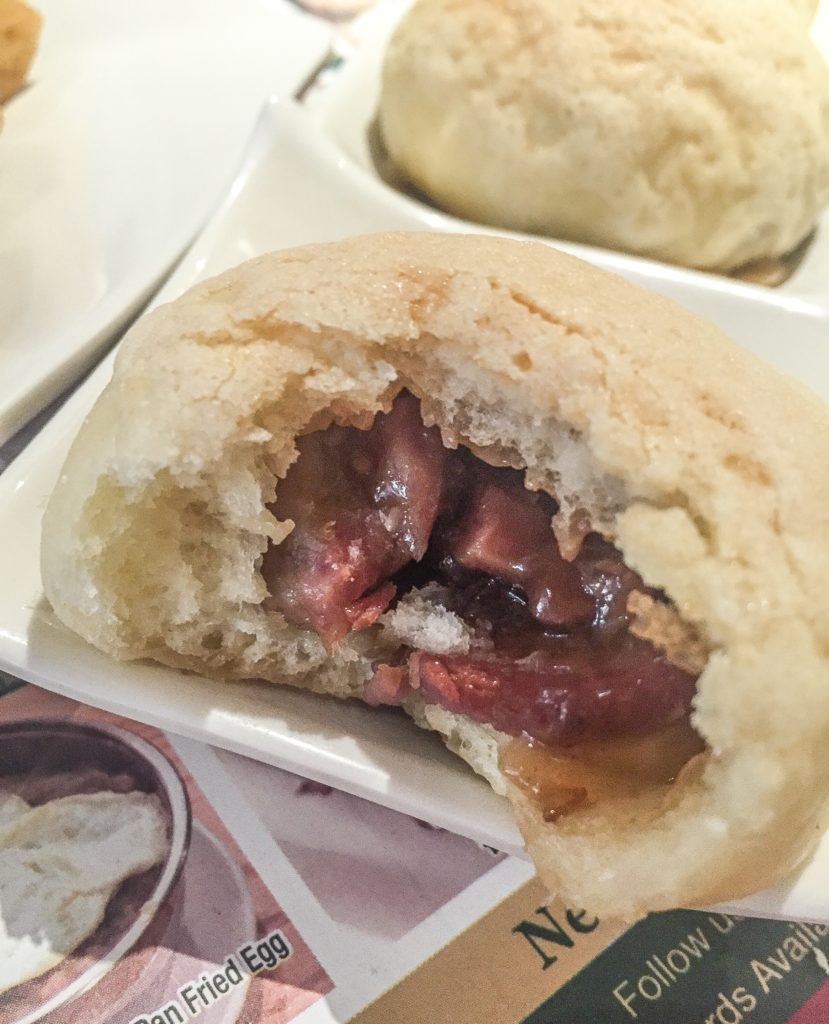 A long wait to get inside a restaurant has never dissuaded me before.
However, if I want to not eat by myself, I actually have to consider other people's feelings.
Aren't other people's feelings boring??
Well, a few months after the smoking hot dim sum spot Tim Ho Wan opened, it appears those epic lines have all but vanished.
Sure, I arrived at 9:30 am (30 minutes before opening) to find one lone woman ardently reading a bottom shelf romance novel (the naked torso on the cover looked like a precocious 8 year old had drawn it).
I eagerly got in line behind her, awaiting the swarms of people who would be showing up any minute now.
Only 10 other people lined up behind me and once we were all seated, I never saw a line form again.
Now, my philosophy on dim sum has been explained before.
It's a stressful experience filled with mysterious food with questionable textures and tastes.
We only ordered one fried item (the only OK vegetable spring rolls) and the remaining items were squishy. Dim sum is either fried or squishy.
The highlight were the baked BBQ pork buns. Wow, were those good. Definitely the best I've ever had! An order comes with three sizable buns. Unless you're feeling piggy (we were), you will only need one order per two people.
Everything else was just all right. I won't even bother wasting words on just all right. We don't have all day, folks.
85 4th Ave
New York, NY 10003
b/t Cooper Sq & Bowery
East Village
(212) 228-2800
timhowanusa.com