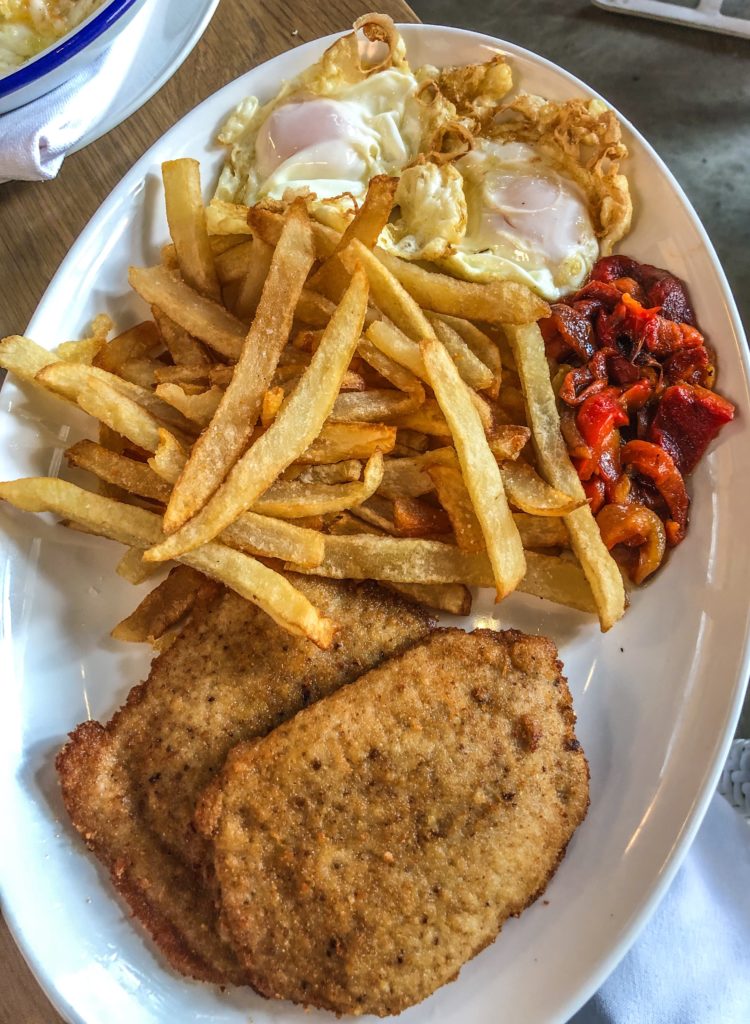 Hudson Yards gets a lot of flack for being "not of the people".
And that assessment is not incorrect.
This enormous mall that bulldozed it's way into a somewhat blank section of Manhattan and created it's own neighborhood was not built for you.
The owners know you aren't the ones shopping at Neiman Marcus or casually dining at Thomas Keller's insanely priced Tak Room.
But you know what makes them such kind, thoughtful folks?
They built us Poors an H&M!
See? Something for everyone!
But they also gave us the Spanish Diner.
I have to admit, I am constantly charmed by the quite contrived Mercado Little Spain. Jose Andres' answer to Eataly.
The place reminds me of how Spain would be presented to us if Disney's Epcot center were built today. It's cheesy and over the top and I do very much enjoy it.
I've eaten at several Hudson Yards restaurants and so far Spanish Diner is the only place serving delicious food at a decent price.
Must be a fluke!
And not only that, the portions are pretty enormous!
We took home leftovers of pretty much everything.
Make sure you order the gazpacho! It's prepared tableside and so tasty!
Big warning about the Canelones Gratinados con higado de Pato, it's RICH AF!
Probably one of the richest dishes I've ever had.
It's basically these chicken, pork and duck liver enchiladas covered in béchamel and cheese! Very tasty but maybe share it with 1 or 12 other people.
Even if those other people aren't even sitting with you.
347 10th Ave
New York, NY 10001 b/t 30th St & 31st St    
https://www.littlespain.com/restaurant/spanish-diner/