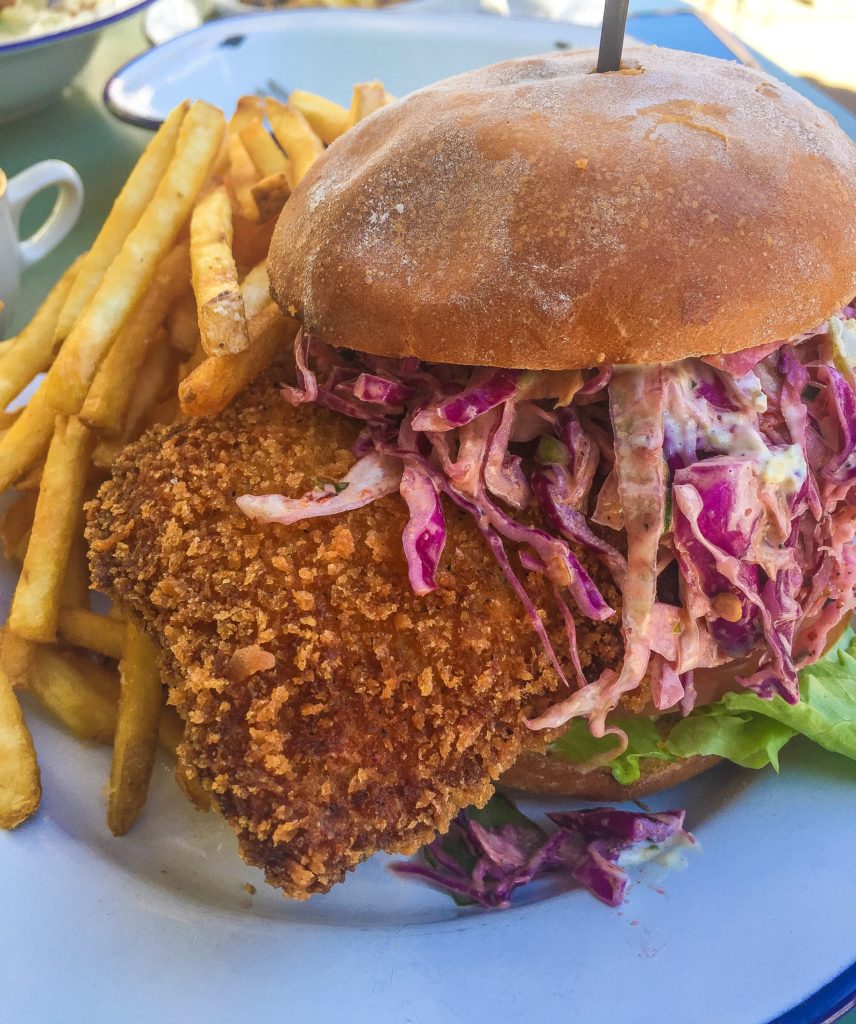 Seabird's claim to fame is that enormous Crispy Fish Sandwich I had seen splashed all over Instagram.
The sandwich was, indeed, enormous. The fish was cooked perfectly, the breading was crunchy and wonderful. What was missing was the promised tarter sauce, it was just too scant of an amount to taste. And the fish portion is so large that most bites contain no sauce/flavors but fried fish. Granted, it was still quite tasty, but a side of tarter or some kind of signature sauce would have been nice to have come alongside it.
Sure, I could have asked for some…but I'm far too passive aggressive for that. I'd rather sigh loudly and look around the table in exaggerated motions, as if I'm searching for my missing container of tarter sauce "Well, it must be around here somewhere! No?….oh….no, that's ok…..I'm fine"
And commence negative blog post!
The fries were wonderful and my dining companion said his bacon and corn Clam Chowder was some of the best he's had.
And at $17, the bottomless mimosa situation is quite the deal. The wait staff does not ignore you so you are only able to enjoy 1.25 mimosas, he checked in quite often. This could be good or bad depending on your situation with alcohol.
361 6th Ave
New York, NY 10014
West Village
(212) 414-9500
seabirdny.com