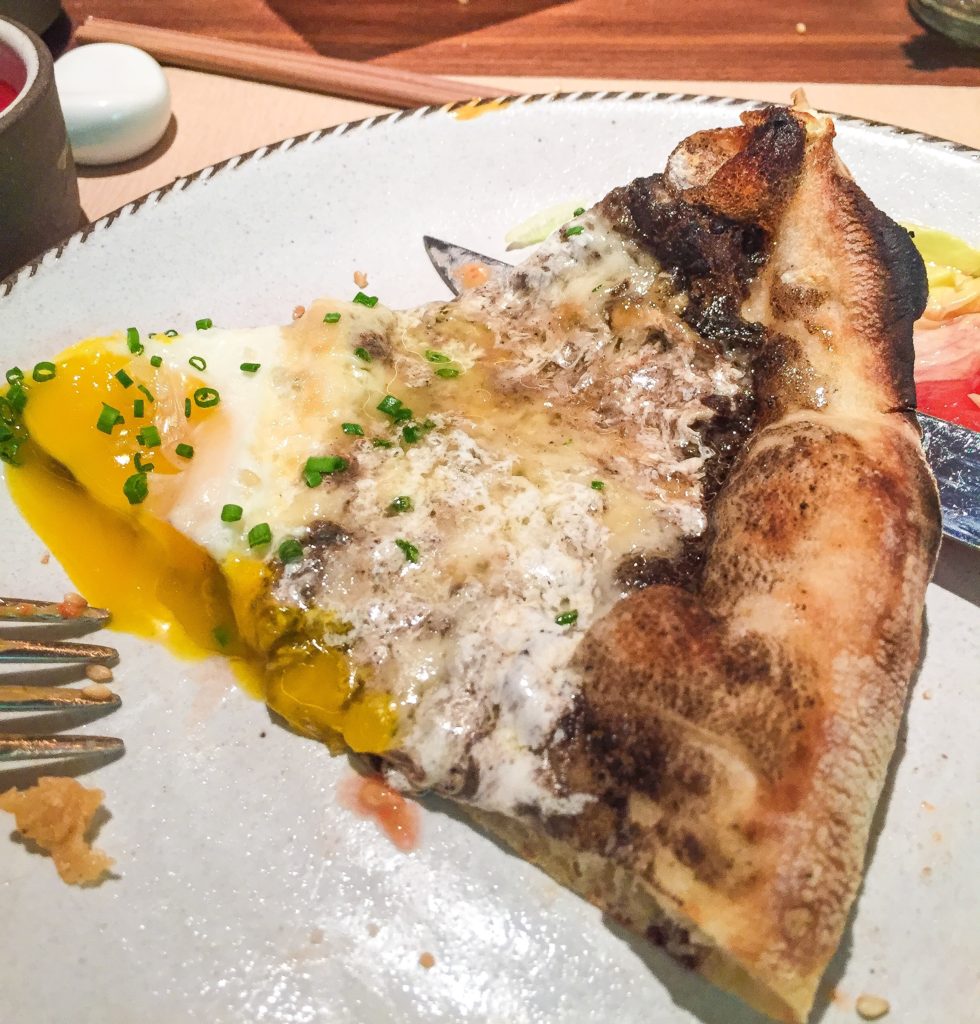 The swanky Public Hotel and their rooftop bar have received a few scathing reviews on Yelp (which are amusing to read) but the Jean Georges restaurant Public Kitchen is a knock out.
And unlike the rooftop, you don't have to go through three bouncers to get some grub.
If your friend is running late (and in this case, she was) there is a lovely outdoor lawn/courtyard situation where you can wait under the shade of some trees.
I won't go into too many details because the food we ordered was your pretty standard, upscale comfort food brunch fare. Fancy burgers, fancy pizzas and fancy fried chicken.
Sure, there were other things (kicking myself for not ordering the basil potstickers) but we ordered the most yummy sounding things that were guaranteed to come with fries or at least contain 95% carbs.
The Burger and Fried Chicken sandwich were quite tasty (and the fries were amazing) but that Black Truffle Three Cheese Pizza is a MUST ORDER.
Definitely the best truffle pizza I've ever had, the flavor will knock your socks off! But because no one wants your dirty socks flying everywhere, let's change that to blow your mind. Which I guess connotes a splattering of brains, but that's far more appealing at mealtime than someone's socks.
Ok, where were we?
215 Chrystie St
New York, NY 10002
at Stanton St
Lower East Side
(212) 735-6000
publichotels.com