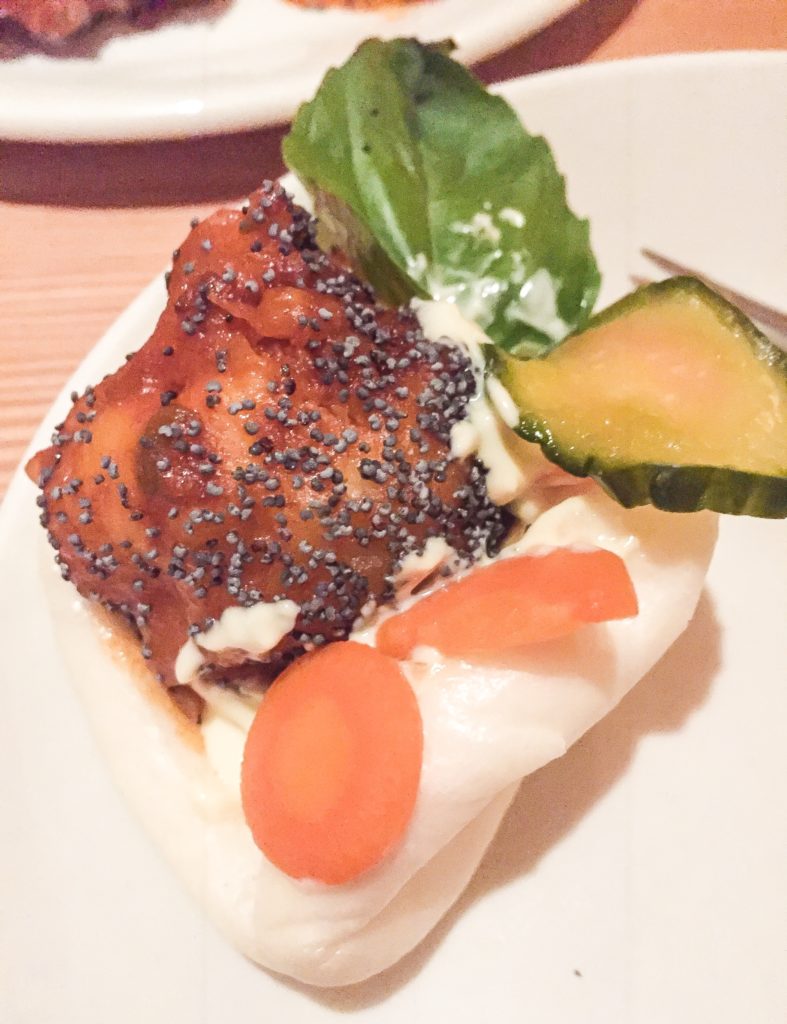 Nix is a fantastic new Michelin starred vegetarian restaurant that oozes a ton of sex appeal.
I can't believe I just typed "sex appeal". 80's alert! Cue the Vidal Sassoon commercial!
Instead of back peddling on this whole "Sex Appeal-Gate", let's just focus on the food and drink.
Both are fantastic (and sexy).
The highlights are the Cauliflower Tempura and the Wok-Roasted Golden Tomatoes. Both bursting with flavor and super fun.
Also make sure you order a dip and some fantastic tandoor bread.
The Pea Dumplings were nice but the Pan Roasted Gnocchi came out nearly cold and light on the promised corn and jalapeno flavors.
The cocktails were quite nice but we both preferred the Baja over the Playa II.
The prices are steep (especially that cold gnocchi for $27!) so come here on a date or an anniversary.
Any event where you want the star of the show to be the SEX APPEAL.
72 University Pl
New York, NY 10003
b/t 10th St & 11th St
Greenwich Village
(212) 498-9393
nixny.com