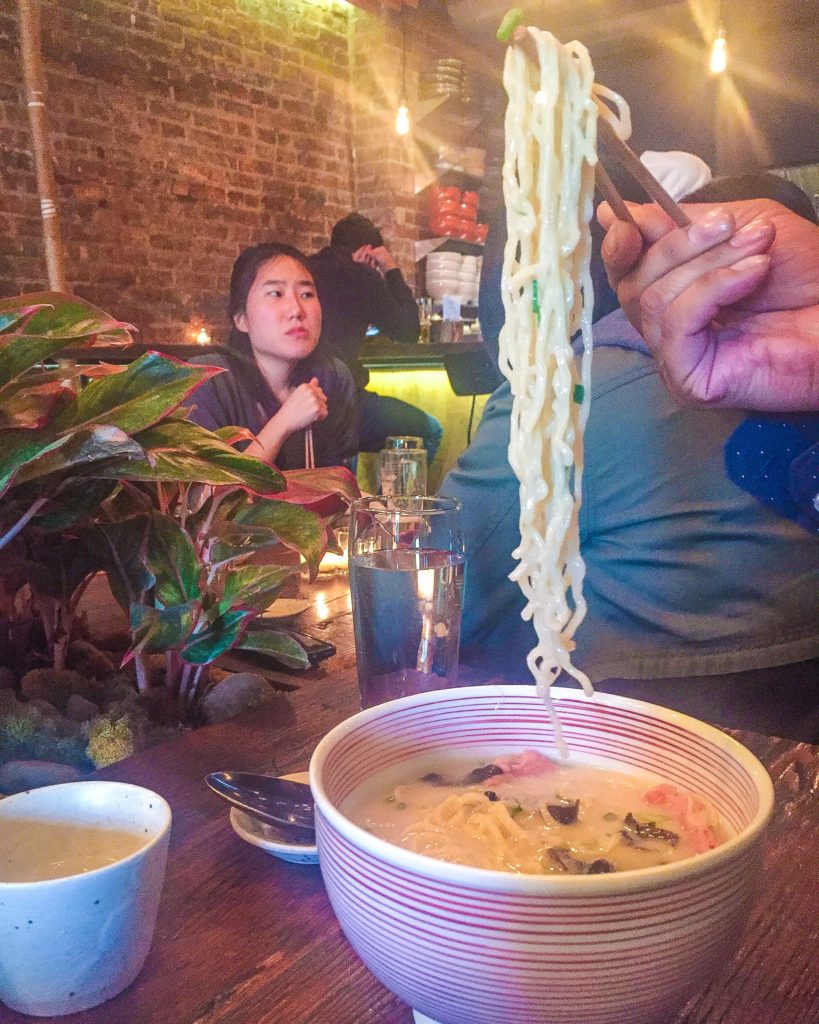 The server at this popular ramen joint right next to the MOMA PS1 museum building warned me about the extra large noodles in the Spicy Miso ramen dish I had ordered.
Did I listen?
No.
Did I like the noodles?
No.
Is this all my fault and I should just die?
Yes.
Was the broth amazing?
Yes!
I tried their signature Mu Ramen dish, with it's oxtail and bone marrow broth and found it a bit to delicate (almost bland) for my tastes but my dining companion slurped up every bite!
While this place was cute and the ramen was good, I wouldn't make a special trek for it.
Plus, they're cash only. What's a cash??
12-09 Jackson Ave
Long Island City, NY 11101
Hunters Point, Long Island City
(917) 868-8903
ramennyc.wix.com/popup