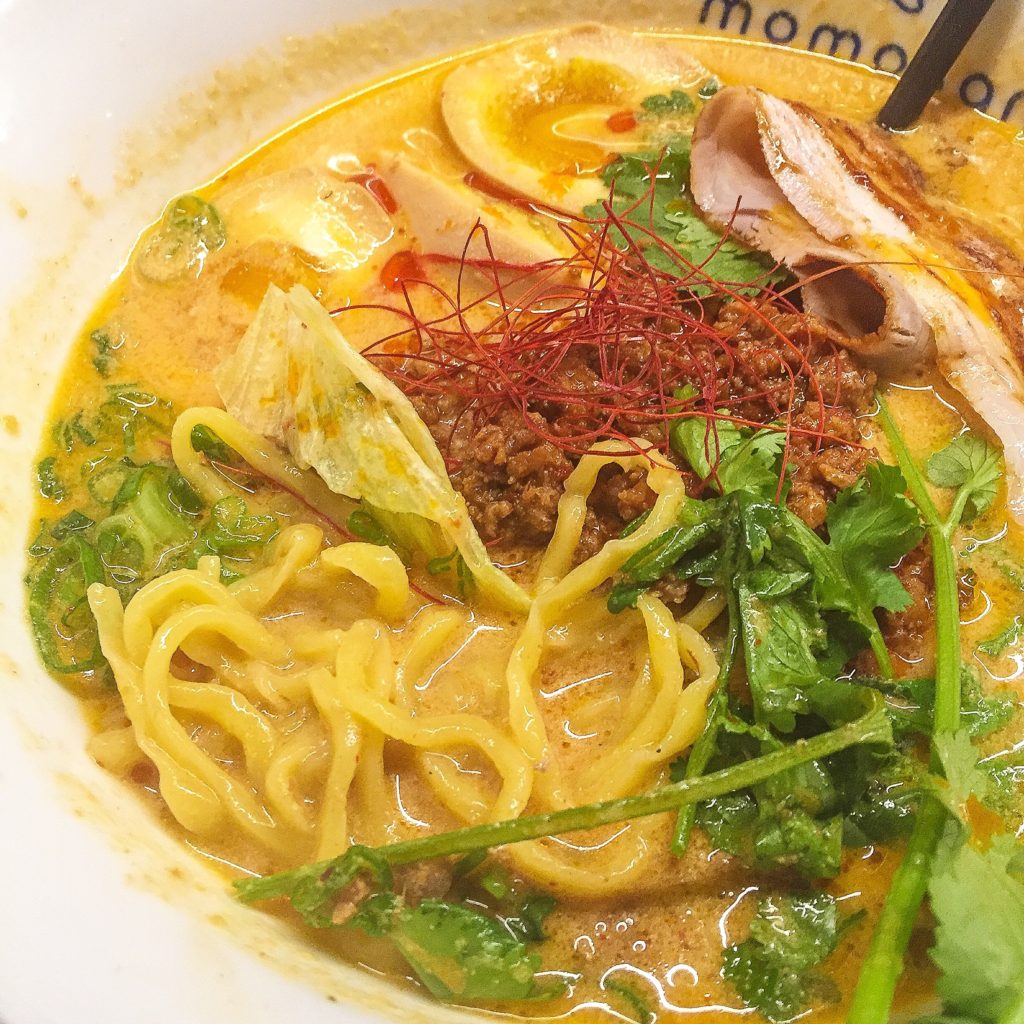 Momosan serves the most insane ramen dish I've ever had.
Ever tan tan (or dan dan) noodle dish is slightly different. They're all usually spicy and made with ground pork. With slight variations.
Momosan adds coconut milk, curry and red miso to theirs. And you get a few slices of pork chashu in addition to the ground pork. It's HEAVEN.
Seriously.
And to anyone that made a "it's too rich/heavy" comment on Yelp? I invite them all to jump off the nearest cliff.
Momosan's ramen prices are shockingly reasonable considering the place is upscale, we're in NYC and in midtown. And their $16 lunch special (small ramen, small rice dish and side of kimchi) is a decent deal.
But why would you order a small ramen when you can order a large one?? That kind of thing will never make sense to me.
342 Lexington Ave
New York, NY 10016
b/t 39th St & 40th St
Midtown East, Murray Hill
(646) 201-5529
momosanramen.com