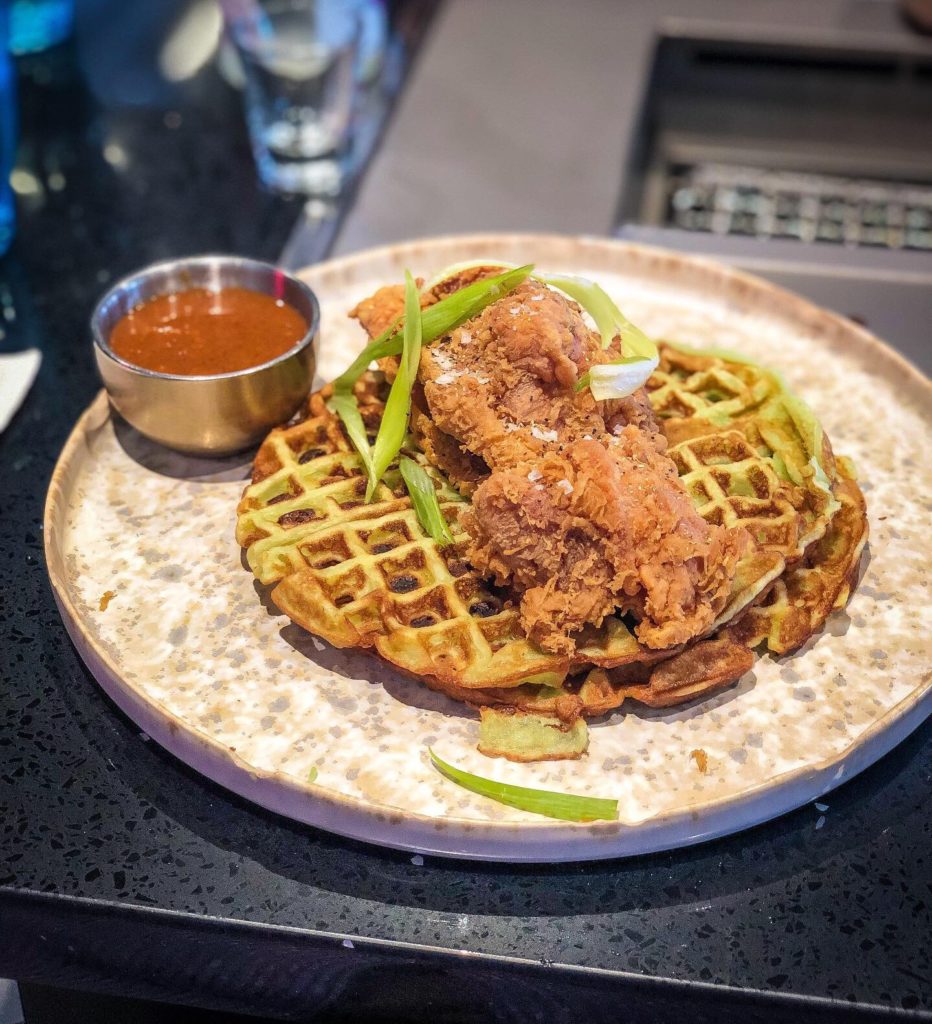 Madame Vo is one of those places that annoyingly makes you put a credit card down to make a reservation.
Even for brunch!
What if I'm hungover? What if I wake up dead?? Enjoy that $25 a person, Madame. Hope ya choke on it.
Ok, where was I?
I think Madame Vo BBQ is the only Vietnamese BBQ place I've ever been to.
I've been to plenty of Korean BBQ. Lots of American BBQ. Never Vietnamese.
Their sister restaurant, Madame Vo, is your standard Vietnamese fare.
Madame Vo BBQ is ALL ABOUT THE MEAT.
Vegetarians, don't even bother. There is literally nothing here for you.
Ok, so the food is pretty spectacular. The star of brunch is their version of chicken and waffles. Not sure what makes their fried chicken Vietnamese (I think there is fish sauce involved, but it's not very prevalent) the waffles are made with coconut milk and whatever the hell pandan is.
(pandan is a tropical plant and you cook with the leaves that look like banana leaves)
It's very good and unique but if you don't order any of the BBQ meats, you're missing out. Each table comes with a BBQ in the center (similar to at Korean BBQ joints) and the restaurant's signature dish is the BEEF SEVEN WAYS.
Sort of like a sampler platter of meat. All the meats.
We ordered two of those meats, a la carte. The lemongrass marinated short rib roll is heavenly and stuffed with slices of onion.
The Berkshire Pork Meatball is equally divine. I love how the meats are moist and perfectly seasoned. No need to panic about the location of some sort of dipping sauce.
Tell me one single food item that cannot be improved by a dipping sauce??