Months before I set foot inside the hallowed halls of Brooklyn's most popular pizza joint, Lucali, I had done a ton of research. Scrolling through 100 reviews on Yelp is research, ok?
Anyway, I thought I had learned all I needed to know before my first visit. Untrue. Why couldn't one person have written a comprehensive, all-you-need-to-know review and saved me some time??
Ok, here it is. In bullet point form:
1. Lucali is crazy, awful, horrifically, intensely popular and the wait times will take your breath away. All just for pizza.
2. Cash Only
3. BYOB – No corkage fee, which is nice. And helps keep the total bill down.
4. Opens at 6 pm, ever day except closed on Tuesdays. They start taking names down at 5 pm. HOWEVER: If you want to be included in the first seating, you should get there by 4:00-4:15 pm.
5. We arrived at exactly 4:45 pm on Saturday. I would say about 15-20 people ahead of us. By the time we got to the lady taking names, we were informed we'd be in the 3rd seating, around 8:00 PM!!!! Basically, unless you're Beyoncé and Jay-Z, you're going to wait two hours for a table, regardless.
6. They will take your phone number and call you (NOT TEXT) when your table is ready. So, keep that in mind, if you're doing shots in some loud as hell bar. If you miss the call, you're off the list. Probably. We didn't miss the call, so who the hell knows. Just assume the worst.
7. There are plenty of eateries and bars in the area to pass the time. We headed to Bar Bruno, a casual but semi-upscale Mexican (sorta) eatery with a tasty selection of Micheladas. Sat next to the British chick from the TV show "Girls". You'll need to imbibe something lower in alcohol content, if you want to avoid being trashed and missing the callback from the restaurant.
8. We ended up getting called at 7:30 pm.
9. The restaurant is very quaint, very dark and on the smaller side. Most of the lighting is by candle, which creates a very nice ambiance. Would make a fantastic (albeit, lengthy) first date place. The guys make the pizzas out in the open, which is fun to watch. The night's featured toppings are lovingly displayed next to antique candleholders. The scene is almost painfully charming.
10. They don't have a menu. The only serve two things, a pizza and a calzone. The calzone comes in two sizes. Large is the full length of the servers arm, the small is half the length. We chose small. They may serve other special things on other nights, but not when we were there. The server will tell you tonight's available toppings, which are $2.75 each, I believe. The total cost of our bill (before tip) was $50 even.
11. Make sure you order at least one calzone. They're amazing. Not bready and doughy at all. The crust is super thin and whatever ingredients you choose, are enveloped in a thick amount of ricotta.
12. The pizzas are thin and airy, a little chewy but still crispy. Not super soft and chewy like typical Neapolitan pizzas. They come with a plate of extra sauce and cheese, which you can dip your crusts into, as they are generally unsauced.
13. You definitely feel very special eating here. Like being invited into some lovely person's medieval home for a cozy, intimate dinner. Yes, you made the cut. You're part of the in-crowd. No, Beyoncé and Jay-Z still will not speak to you. They will always have a better table than you. They were invited first. You're just a friend of a friend of a relative. In fact, how did you get invited, again??
575 Henry St
Brooklyn, NY 11231
b/t Carroll St & Summit St
Carroll Gardens
(718) 858-4086
http://www.lucali.com/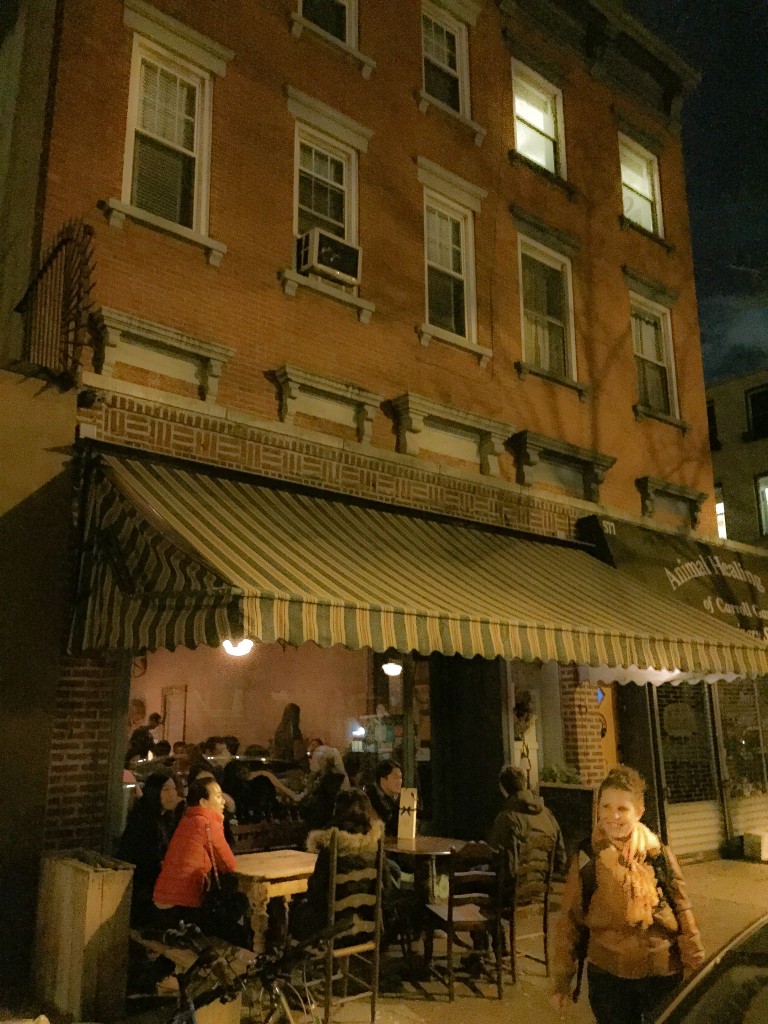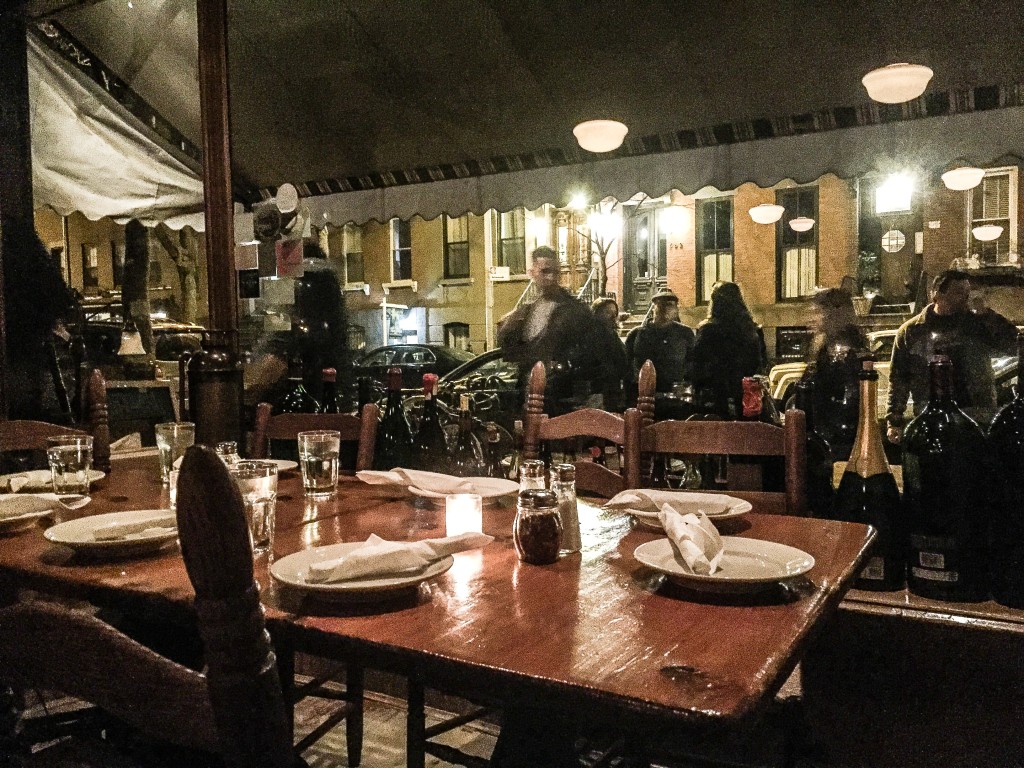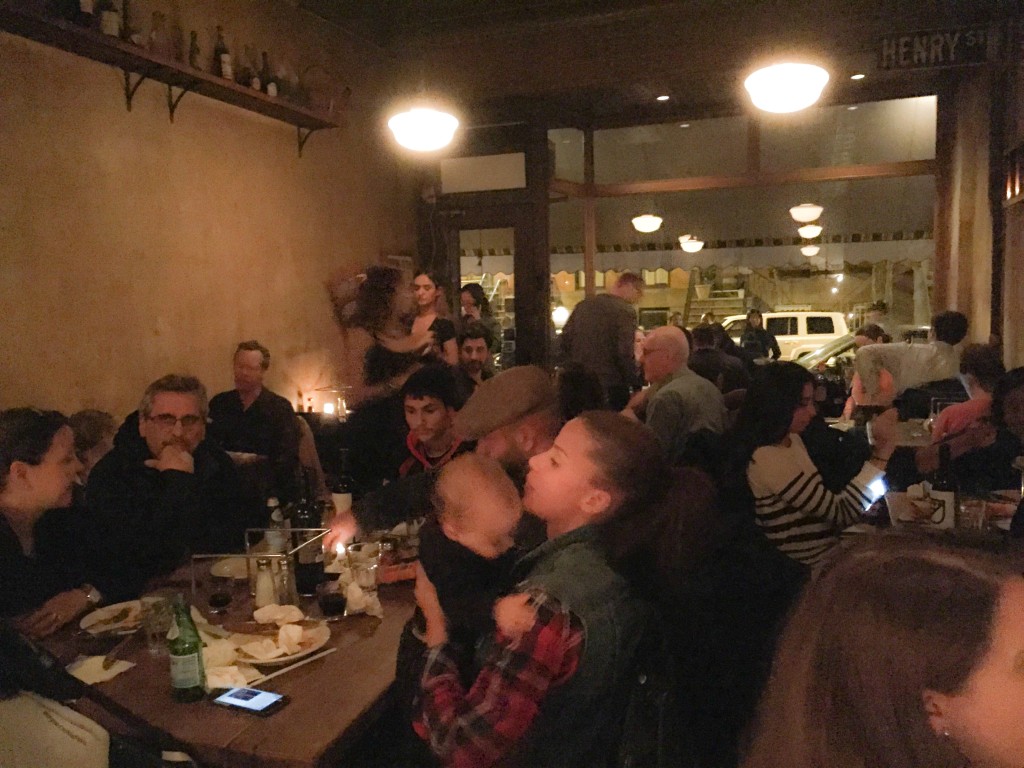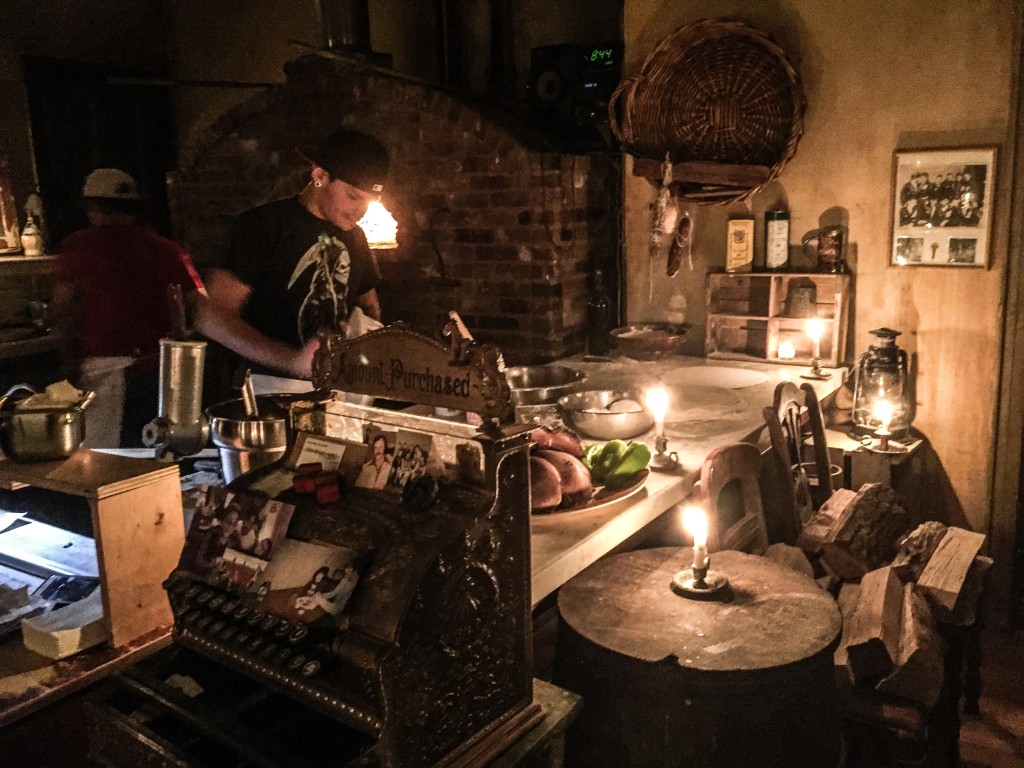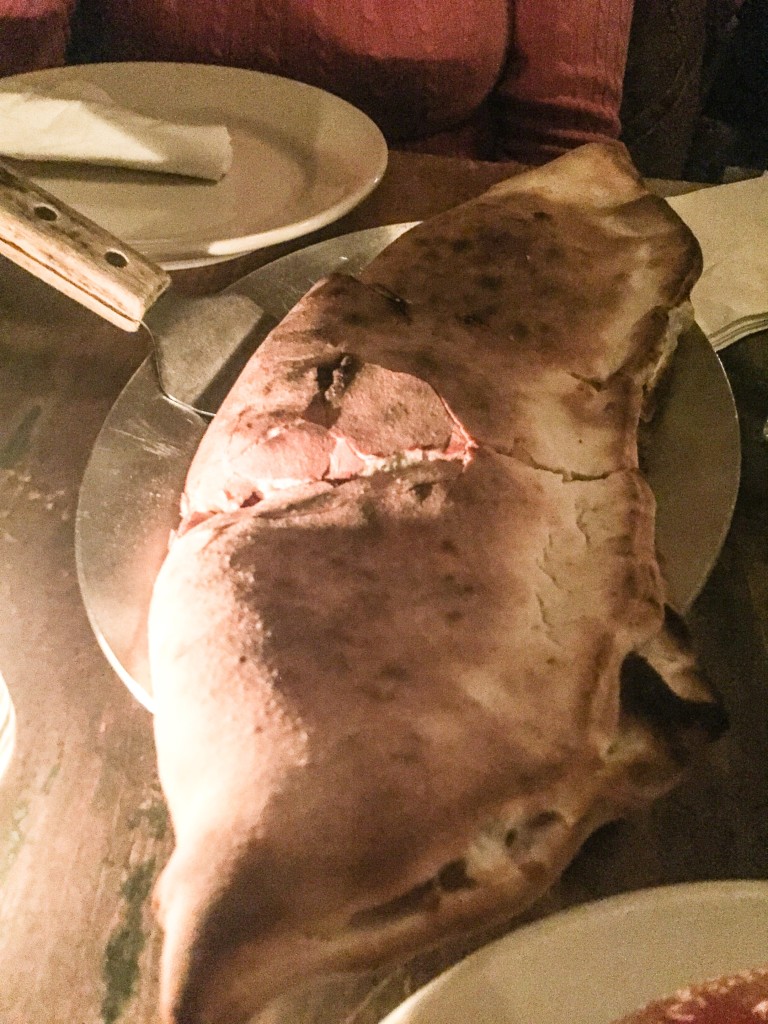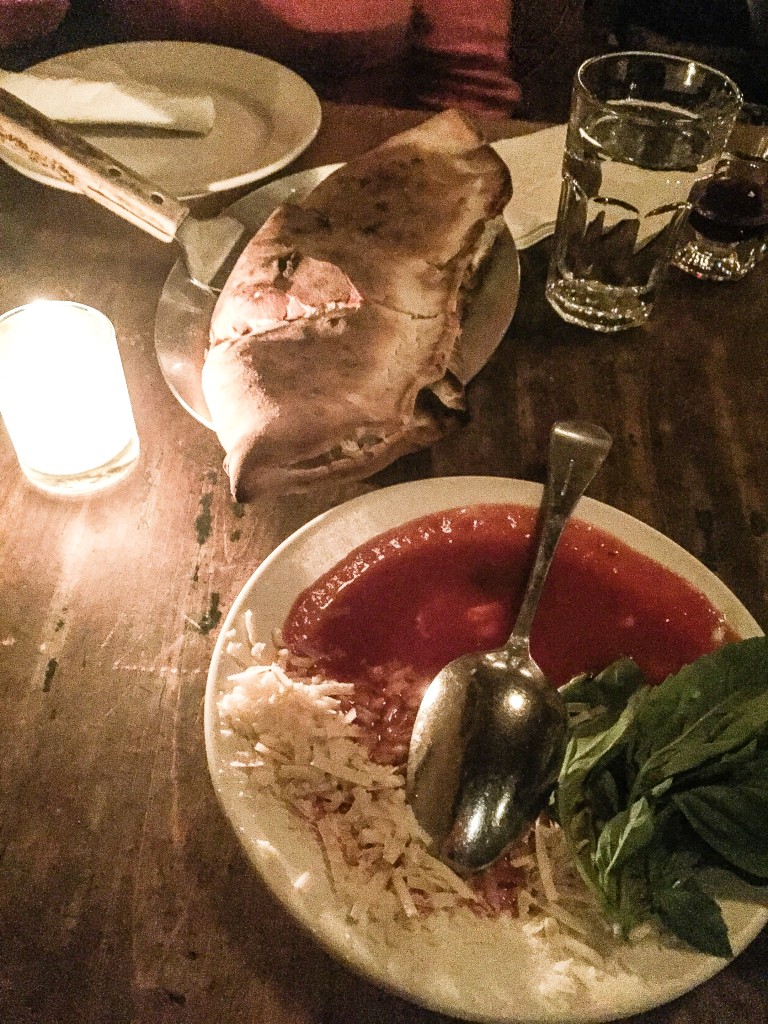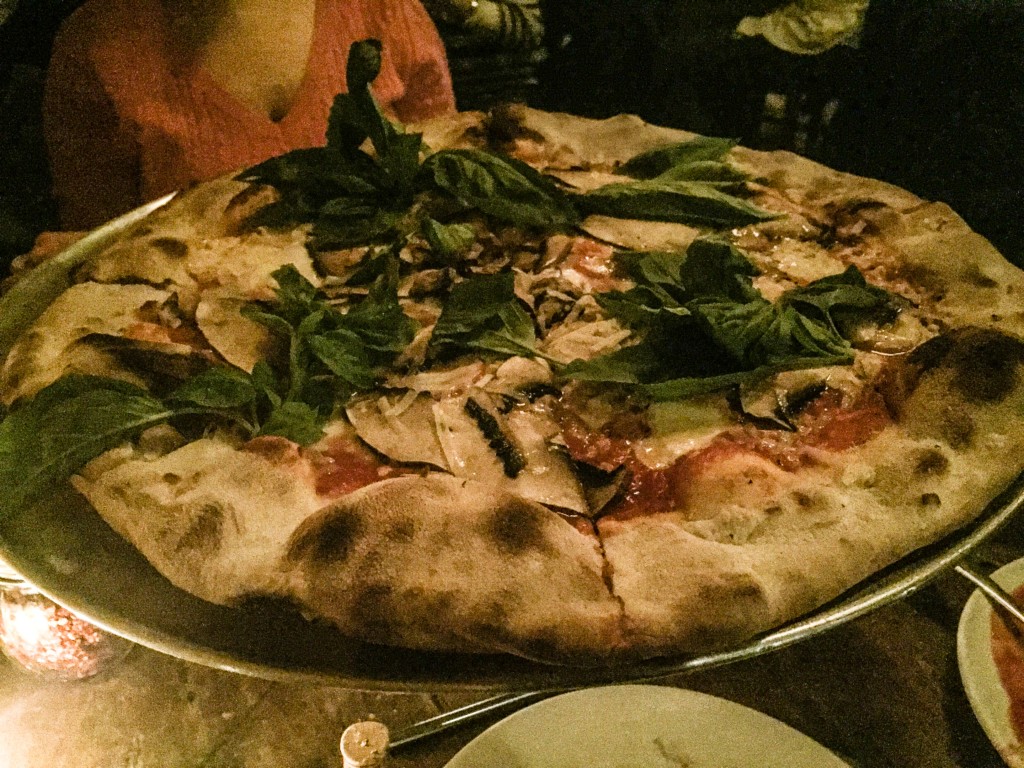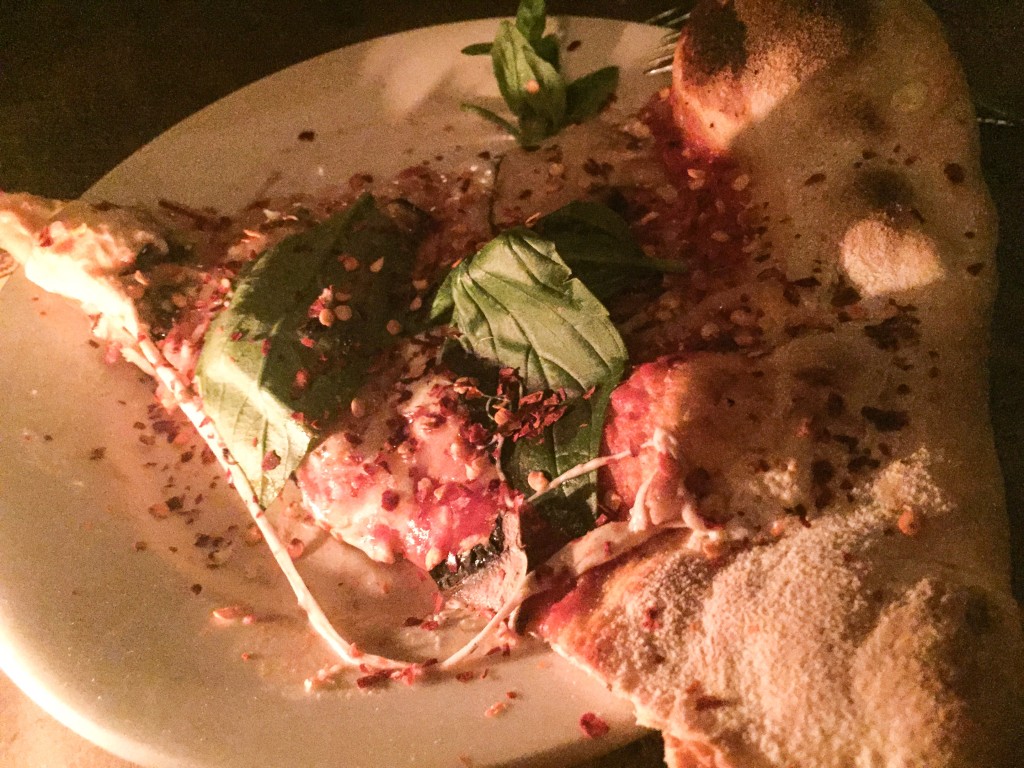 SECOND VISIT – SEPTEMBER 2017