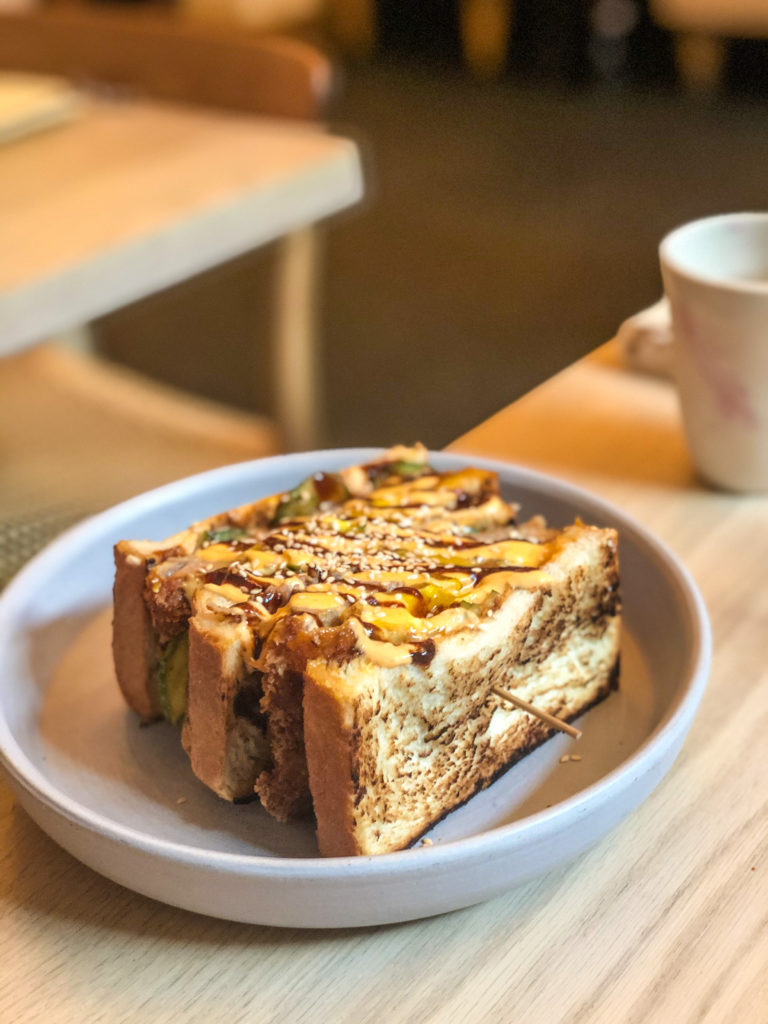 I struggled long and hard to find some type of acceptable Llama pun eventually but came up short.
You're welcome.
The Llama group of restaurants (Llama Inn in Brooklyn, Llamita in the West Village and now Llama San) have really etched themselves onto the NYC landscape as Peruvian restaurants to be taken seriously.
Or whatever.
Llama San is Japanese Peruvian but I think more of the Japanese food elements come through at brunch…or maybe just through the items we ordered.
The space is really pretty and incorporates the new trend of skylights surrounded by hanging greenery (which I'm totally here for) and the vibe is just pretentious enough to impress.
While the prices may be a tough steep (why do I even continue to mention the high prices when I live in NYC, what do I expect??) I found the portion sizes to be equivalent and the taste and quality of the food was outstanding.
The non-alcoholic beverage situation was a bit confusing, they really only offer elaborate Peruvian french press. Sugar and creamers were not offered.
It did appear that 1 in 3 diners were ordering the Pork Katsu Sandwich. It's just a nicely seasoned and breaded pork cutlet inside some simple bread and drizzled with yummy sauces. You can't go wrong.
Another impressive dish we ordered was the duck leg confit with egg. Not a ton of food but it was a gorgeously presented dish.
I think perhaps Llama San might be a better option for dinner but if you're not in the mood to drink and just want a tasty fried pork sammie for breakfast, feel free to casually make a reservation a month in advance and hope you still are craving that in 30 days at 8 am or whenever time slot is actually available on Resy.