Lilia is hot enough of a restaurant to have made it to Gwyneth Paltrow's most recent Goop restaurant list.
That may or may not make you want to come here.
Keep in mind, however, that if it's good enough for ole Paltrow to whip out her passport and get her organic butt to Brooklyn, you know it's gotta be good. Or at least, popular.
I was prepared for another overhyped let down (a la Brooklyn's other uber hot eatery, Olmstead) but I was definitely bummed upon the realization that I was not going to be able to trash this place. Damnit.
The menu is substantial and we only ordered 4 items (our server must have thought we were homeless) so there is plenty of the menu yet to explore.
The menu mostly consists of veggie side dishes and lots of pasta.
I would say you can't go wrong no matter what you order, however make sure you get that grilled bass dish. Definitely the standout, this perfectly cooked fish was smothered in a salsa verde and placed atop a perfectly smashed potato.
What more could you want?
Make sure you start with those Cacio e Pepe fritters.
Every restaurant is making something cacio e Pepe these days (Hearth serves Cacio e Pepe grits and Momofuku Nishi makes a version of Cacio e Pepe using puréed chickpeas) but who doesn't love black pepper and cheese?? It's a bandwagon I'm perfectly fine with every chef leaping on.
Reservations are nearly impossible to make online. Phone reservations open 30 days in advance while the online systems is only 28 days, so by the time you wake your ass up at 6:00 am, those old grandmas who still use a telephone have already snatched up the good spots.
Which is funny because grandmas love to eat at 5:30 pm and those are the only availabilities you'll find online.
However, the space is large and it does appear they leave a substantial amount open for walk-ins.
567 Union Ave
Brooklyn, NY 11211
Williamsburg – North Side
(718) 576-3095
lilianewyork.com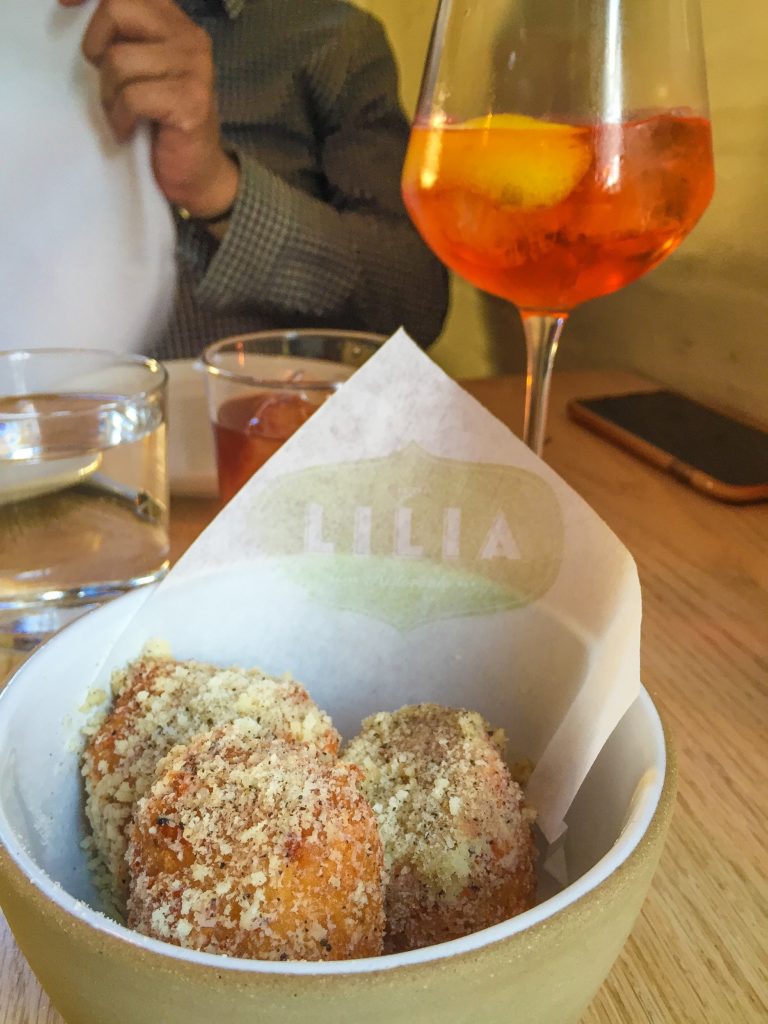 nd