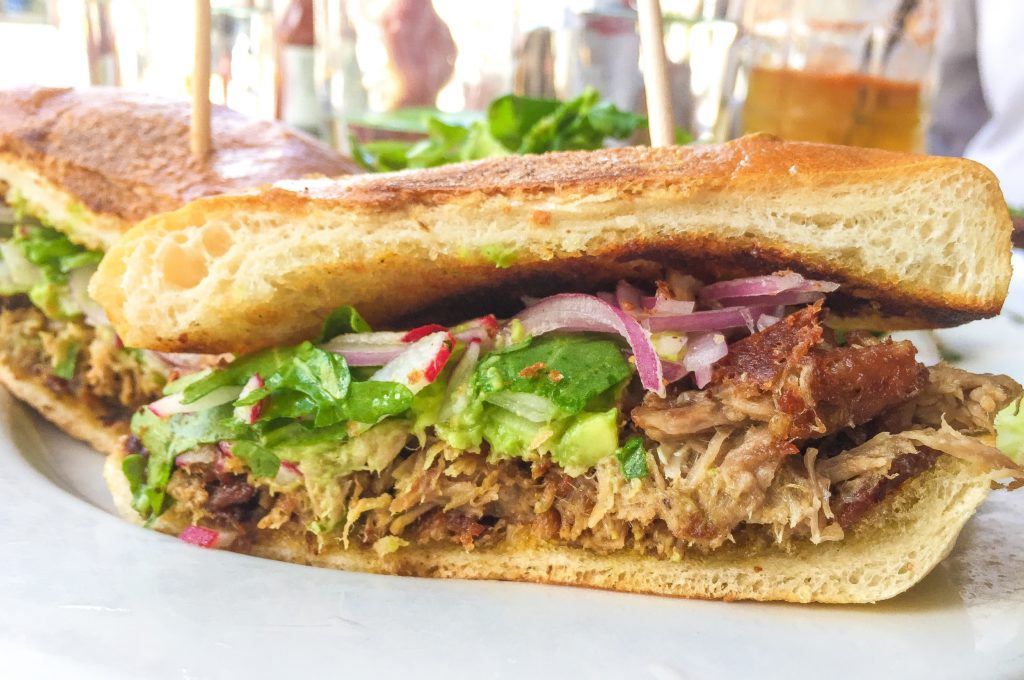 La Esquina is a uber casual eatery that has taken over a really old diner and it serves slightly expensive but really flavorful Mexican fare.
The place is threefold: tacos to-go, casual café inside and outdoor seating and then a bar downstairs.
The tacos come in two's (for the price, they should serve 3) but the lamb barbacoa is awesome! If I was the type of person to say "awesome sauce", I would. But I would NEVER say that, so just forget the whole thing.
But the best thing on the menu (besides the awesome sauce, dammit, I mean quite tasty Mexican street corn) is the Carnitas Torta.
I usually don't go for tortas, the bread is too bready and all the shit falls out with the first bite.
Not this one! The bread was light and airy and perfectly grilled and the contents were minimal but packed with aweso….great flavor!
114 Kenmare St
New York, NY 10012
b/t Mulberry St & Mott St
SoHo
(646) 613-7100
esquinanyc.com