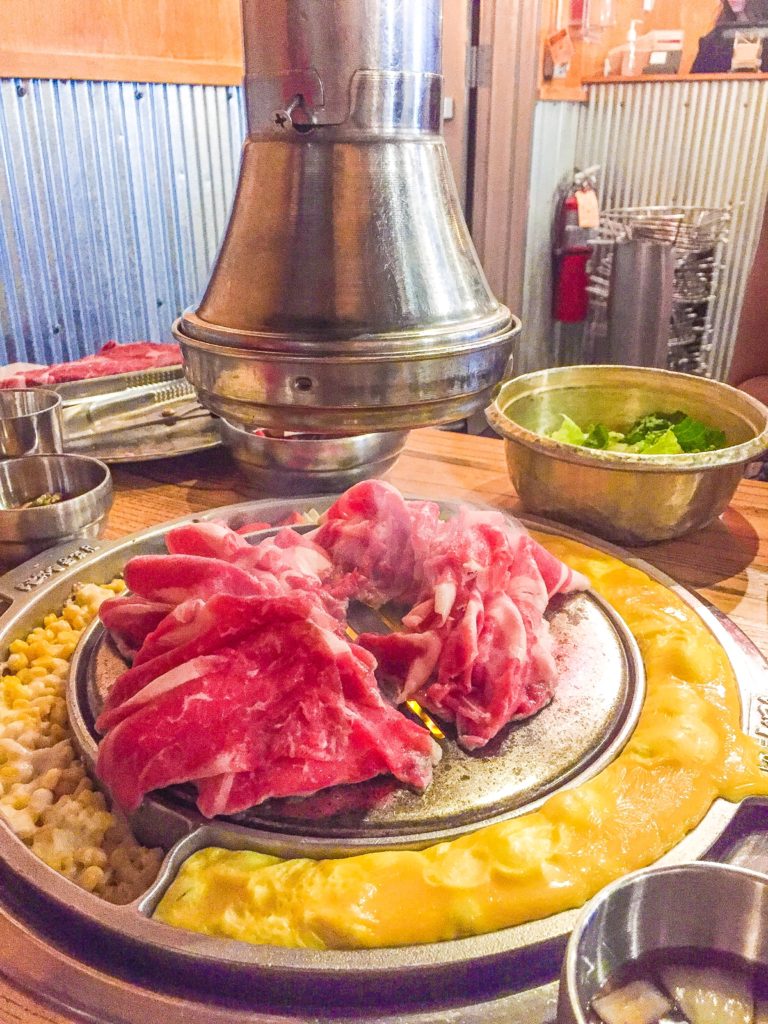 Kang Ho Dong Baekjeong is a very popular Korean BBQ joint in Koreatown, sandwiched right next to other very popular Korean BBQ joints.
What sets this one apart?
I have no clue. I haven't been to any of the others yet. Sorry, I'm the worst, I know.
Some items to note:
Go early or be prepared to wait.
When you order the Large Beef Combo ($104.99), you'll get a full steak (we chose the rib eye)! Do not fear, it shall be expertly cooked for you and it ended up being the highlight of our meal!
You can eat the meat with slices of lettuce or beet stained daikon radish slices. No rice paper squares.
The banchan (the little side dishes that automatically come with Korean BBQ) did NOT include the infamous, mayo-heavy Korean potato salad. I love this stuff, so it was a big bummer for us.
The Large Beef Combo was just enough for 3 people, NOT enough for 4.
Ok, that's all. You can go now.
1 E 32nd St
New York, NY 10016
b/t 5th Ave & Madison Ave
Koreatown, Midtown East
(212) 966-9839
baekjeongnyc.com