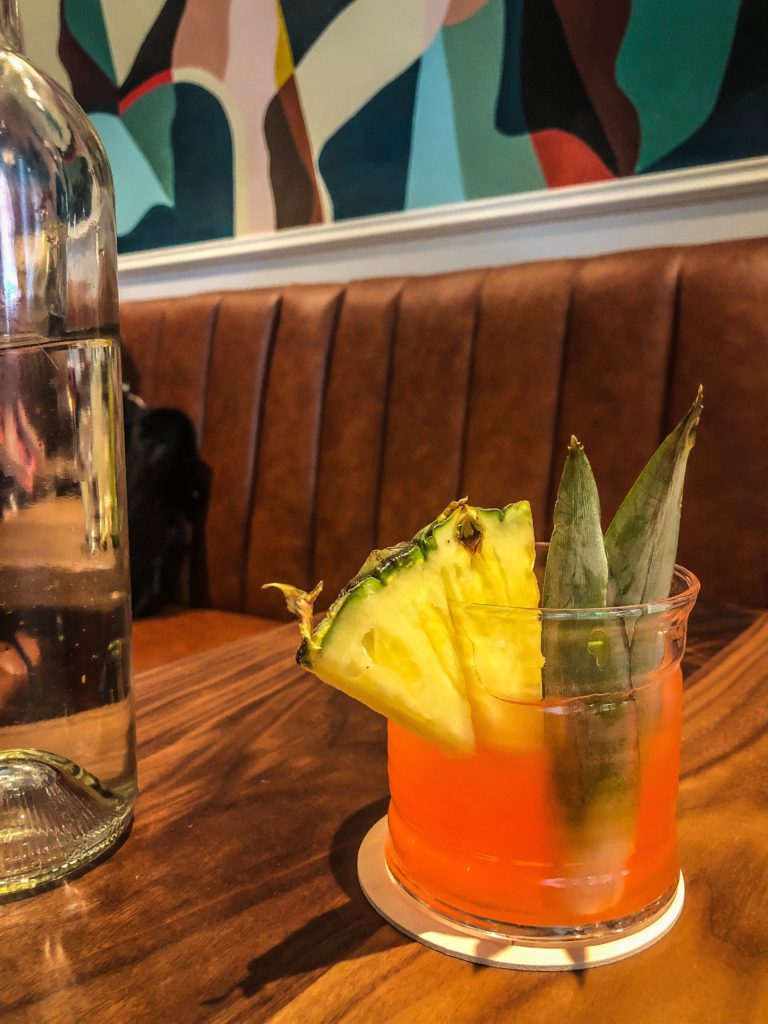 Jungle Bird is a new cocktail bar that Chelsea desperately needed.
We don't get a lot of fun drinkeries around these parts! With a few exceptions, have to choose between boring uninspired restaurants or dive bars.
While not Tiki, this tropical themed bar is lively (aka, loud for us oldies) and serves some super tasty semi-tiki drinks.
Such as their signature Jungle Bird, pictured above. It's not too sweet and not too sour and hopefully you'll have not too many (they also come in a punch bowl!)
Don't forget snacks!
The rice balls were incredible and even though the Banh Mi's baguette was a bit lacking, the flavors were spot on.
Jungle Bird is a perfect place for a drink/snack before starting your evening but seeing as the vibe is so friendly and casual, I wouldn't fault you if you stayed the entire night!