Jeju is officially the best deal in town (for a tasting menu at a Michelin starred restaurant, I mean).
Where else can you get a delicious 6 course meal for $55 a person??
Hint: in NYC, you can't.
You started out with fatty tuna sashimi with little seaweed wraps, a few very tasty fried chicken wings and these scrumptious, decadent Truffle Roasted Mushrooms with as much shaved truffles as you desire.
Then came the hefty portion of rib eye that we could barely finish.
Followed by a portion of Ramyun (a Korean version of Ramen) that was probably the least satisfying course, but still eagerly consumed.
We were stuffed after all that grub so were pleasantly surprised with a simple portion of ice cream, which everyone knows there is always room for.
The main Con I can think of is that Jeju is mostly a walk-in situation. We arrived shortly after they opened and our wait time was over an hour. That being said, there are plenty of nearby bars around to spend that time, so it's not a big concern.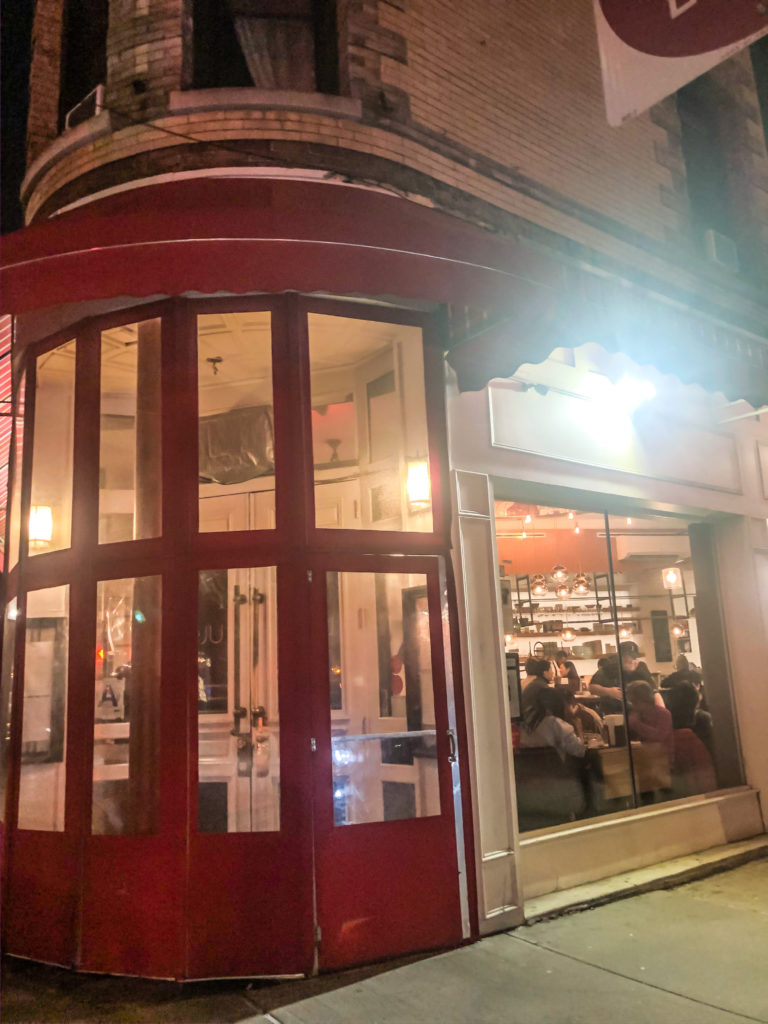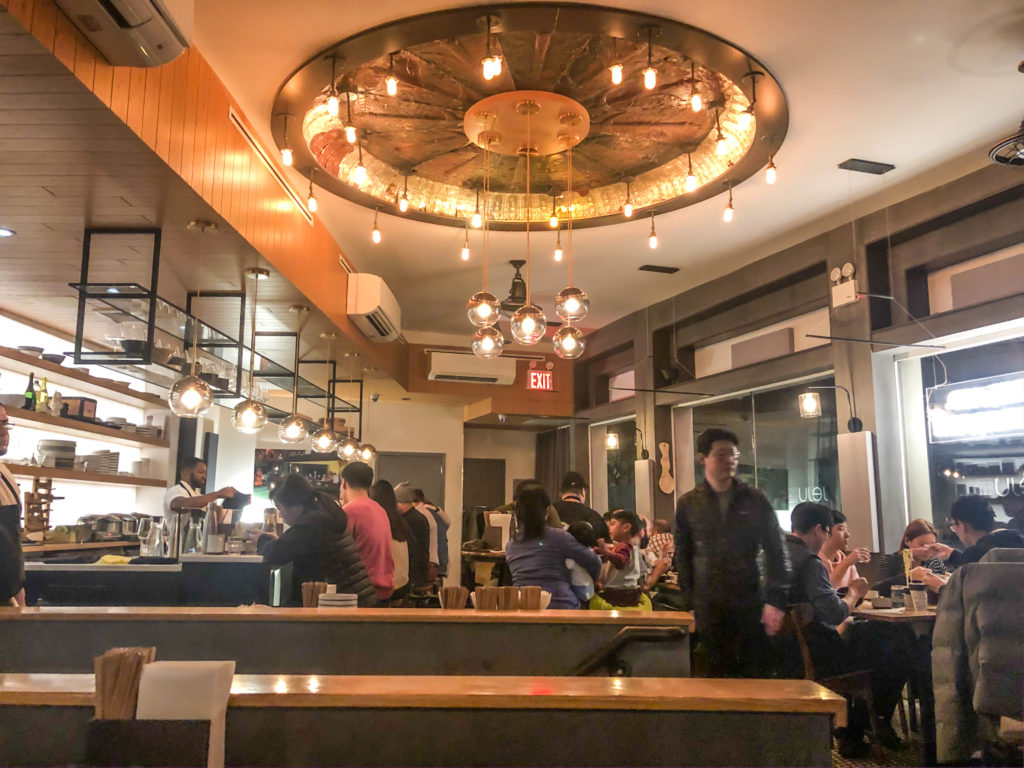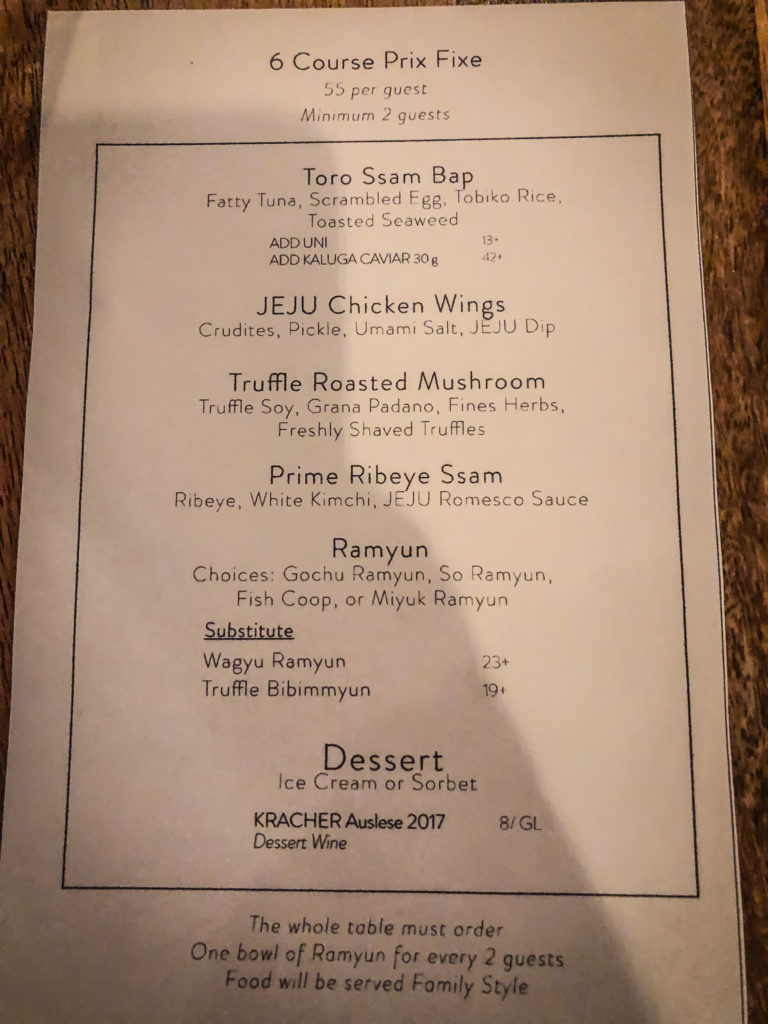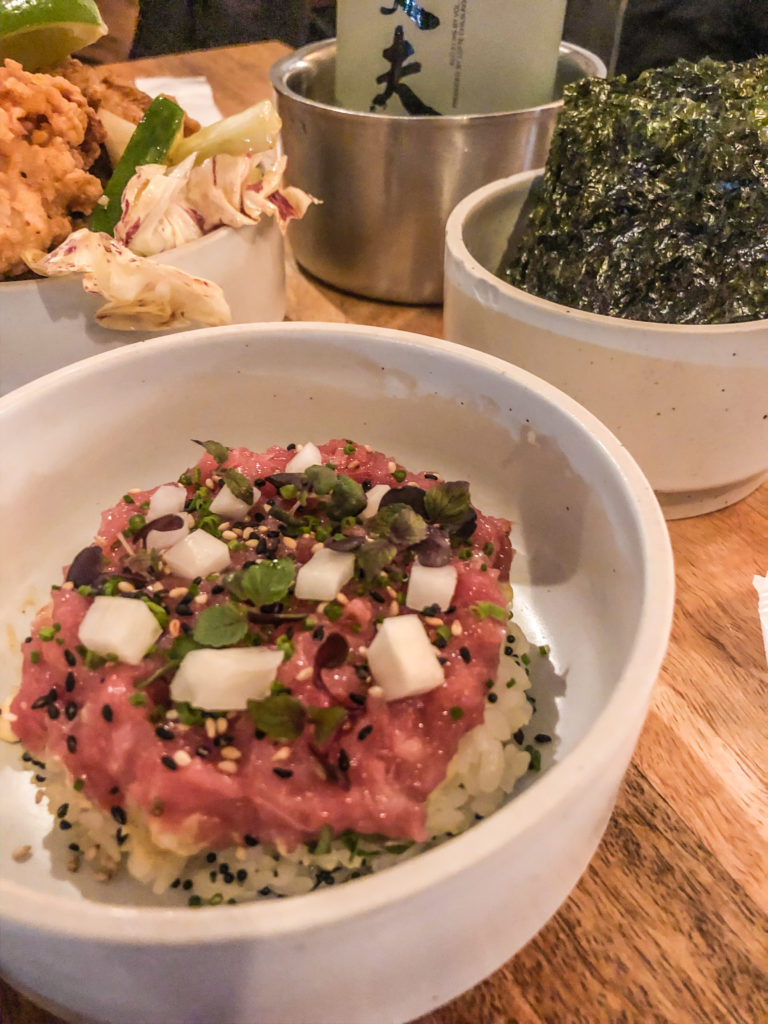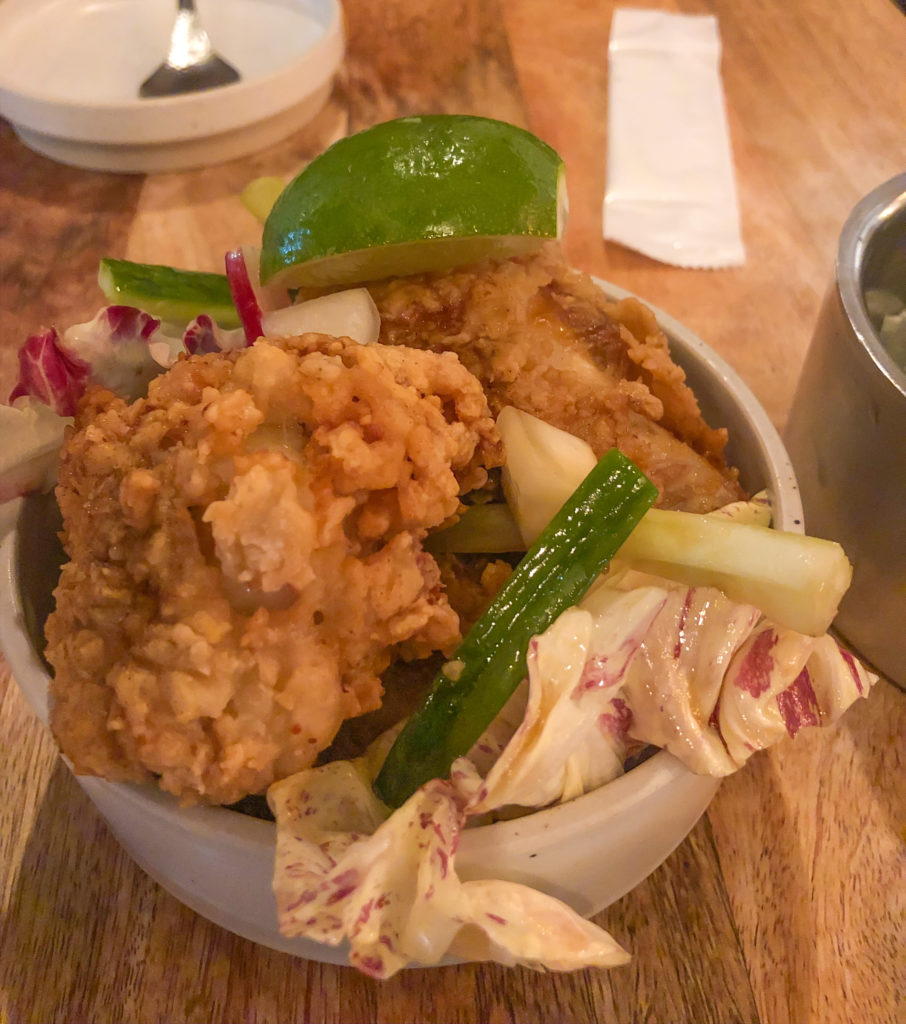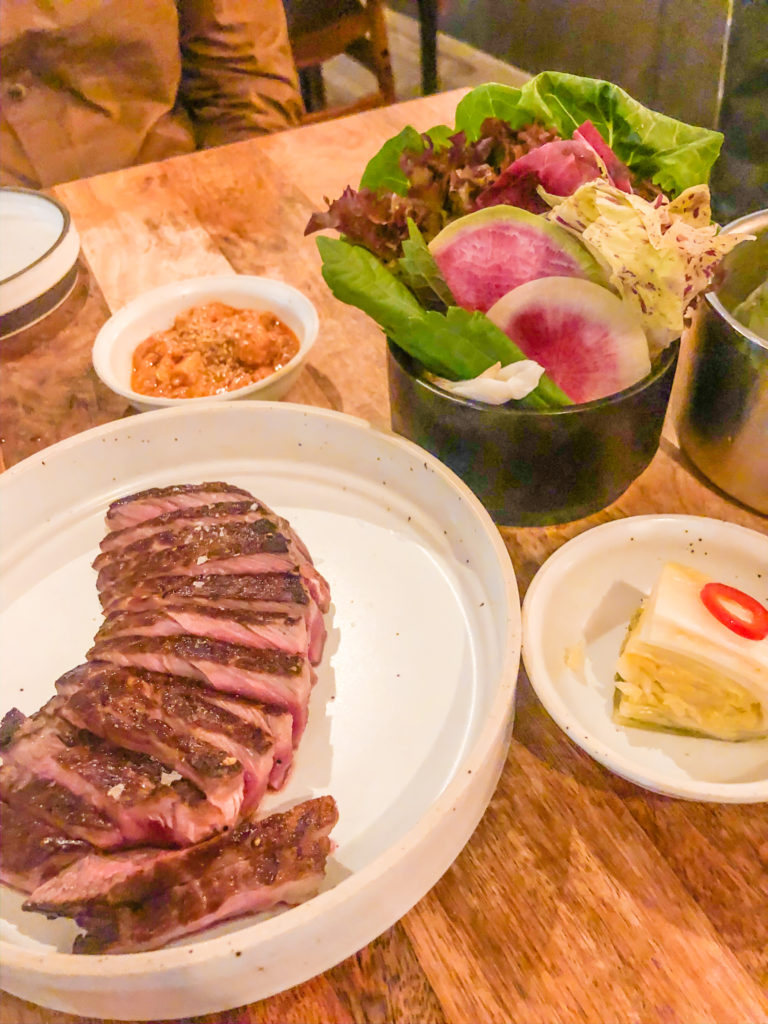 And in unrelated news, here are a few pics of our Christmas tree that we raced home after dinner to decorate!