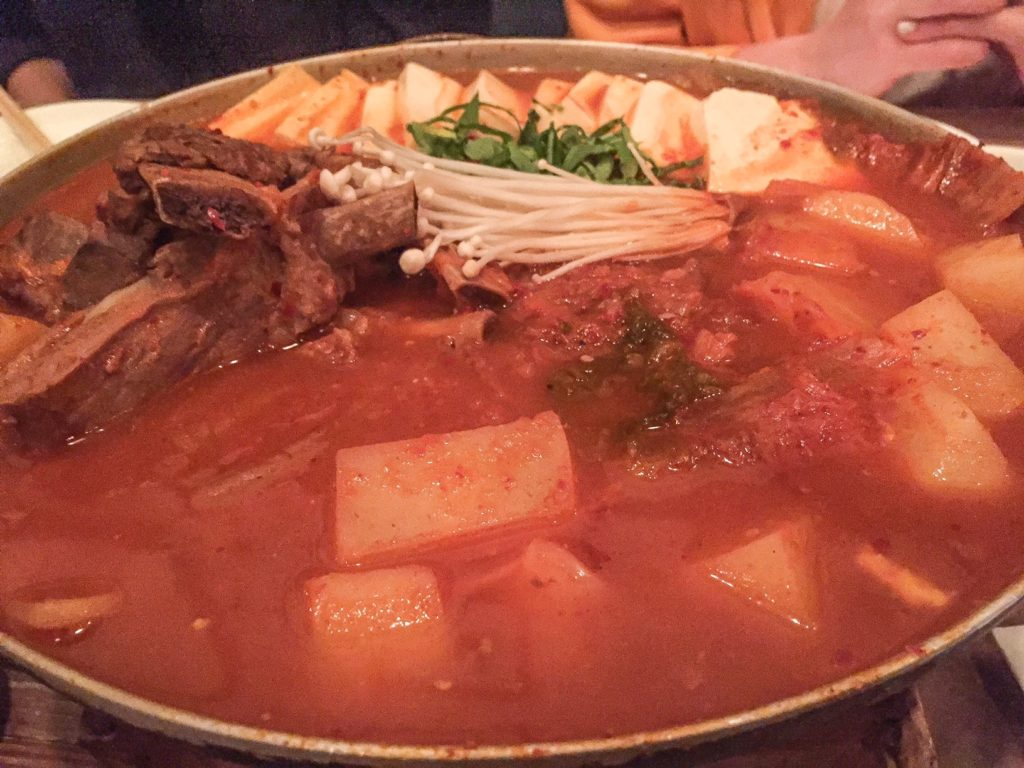 HNIH is a lively casual hangout for some elevated yet seriously tasty Korean food.
Unlike your average Korean BBQ joint, there is nothing for you to cook. You can relax and have it all served to you like the royal bastard that you think you are.
We started with a carafe of the insanely delicious grapefruit Sowuju (which isn't really a real word if you Google it, sounds like HNIH made it up) which is a large handful of grapefruit slices marinated in a ton of Soju (the Korean version of Sake – something I just learned while I was Googling that other word).
While I'm sure we ordered all the wrong things, my favorite items were the potato and corn croquettes, the bulgogi (so freaking flavorful) and the sesame ice cream in a field of green tea biscuit crumbles.
We seriously debated on ordering a second one!
Until our complimentary birthday cheesecake came out….
Everyone in the joint had ordered some kind of large format soup, which is fun to eat. However, I found the broth to be a bit one-sided (kimchi overload) and I didn't really taste the beef.
Something to note: don't show up without a reservation.  Also, don't show up early.
There is not a bar to sit at and they'll probably not be able to seat you early anyway because loud, obnoxious people like us are there and won't leave until the kitchen staff are cursing under their breath for us to maybe stop it with the 37 selfie attempts.
17 E 31st St
New York, NY 10016 b/t 5th Ave & Madison Ave
Midtown East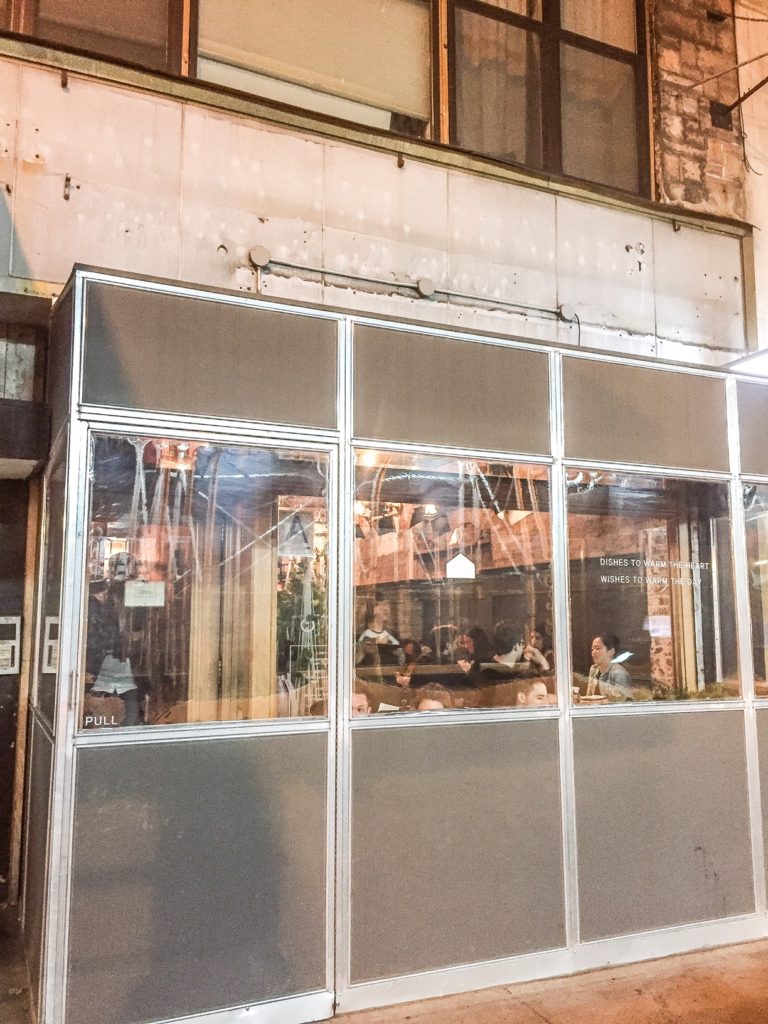 Before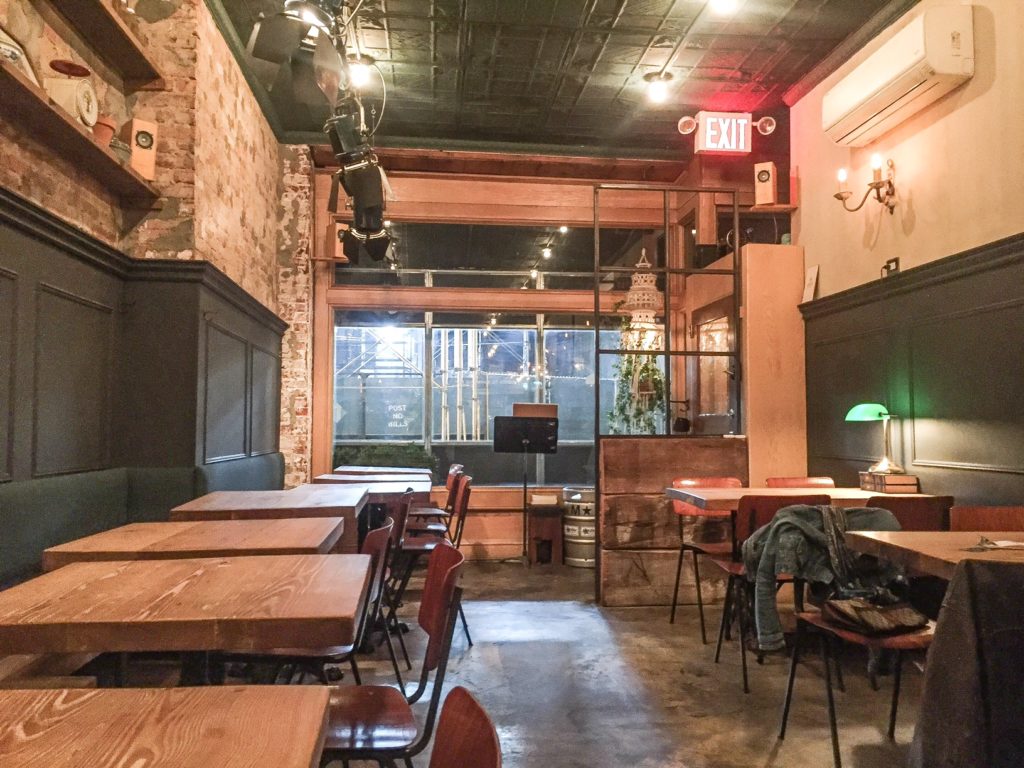 After   (We closed the place down!)