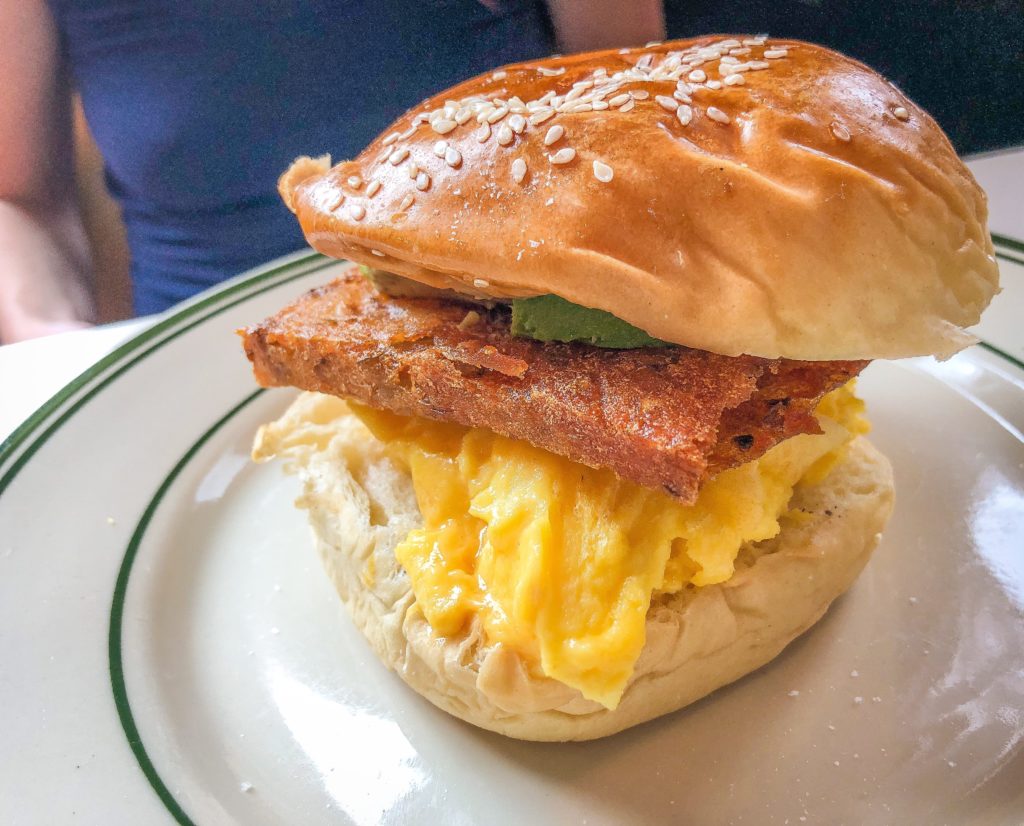 If you want a perfect little egg sandwich (and an even better Biscuits and Gravy) Golden Diner is for you!
That square patty you see above is not meat, it's crispy potato! (you can add meat or avocado for an extra $3)
The biscuits are inexplicably filled with kale and parmesan but don't let those trendy additions fool you, they're some of the best biscuits I've ever had.
Golden Diner (opened by a Momofuku alum) is a trendy, tiny diner in a random side street in Chinatown but they serve one of the best breakfasts I've had in a long time.
GO!
(ok, I'm done).
https://www.goldendinerny.com/