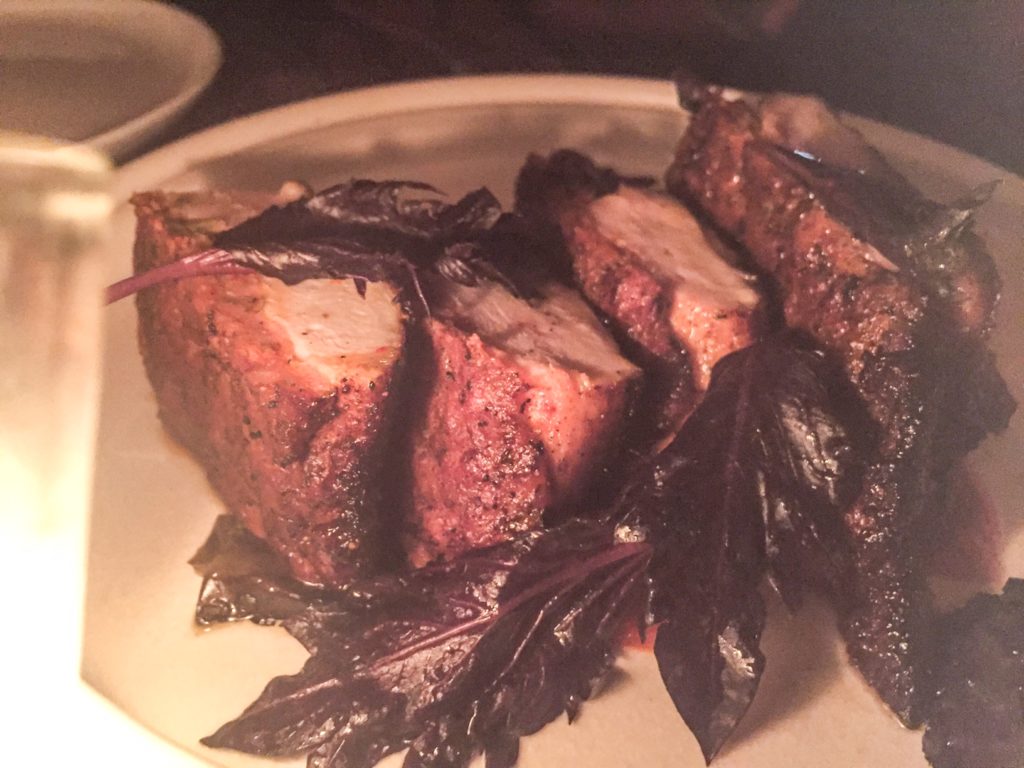 Don Angie is 100% the tastiest new restaurant in the city.
If 1000% were a real thing, this would be it.
But 1000% is not real. It's fake math, people.
I'm trying to find something wrong with this place. Lemme think for a second. Something like a rude hostess, a wobbly table or itchy toilet paper.
Nothing!
Don Angie is the perfect dining experience. *
*Sponsored by Don Angie. ***
***Kidding.
Ok, this review is getting ridiculous. Let's real it in, Bun Boy!
Now, if you're an Instagram foodie worth his Maldon Sea Salt, you've seen pics of the famous Lasagna.
The somewhat deconstructed monstrocity looks like a savory Cake Roll. Like a sliced up Italian Yule Log. In other words, it looks AMAZING!
But we didn't order that.
We bucked the trend. We paved our own way.
We ordered a lesser known but equally delicious pasta and a simple yet inventive chicken dish that will completely change your mind about ordering chicken at a restaurant. 1000%.
I won't bother describing either super flavorful dish, as by now you've already stopped reading and are scrolling down to see the pics (or clicking away to your most fav porn site).
Just trust me, the food, the ambiance and the service (and that INCREDIBLE zeppole dessert that looks like HAIRY BALLS) will blow you away.
Is Don Angie the new Carbone? No. Not yet. But it's a hell of a lot easier to get a ressie here.
103 Greenwich Ave
New York, NY 10014 b/t Jane St & 12th St
West Village  
 (212) 889-8884