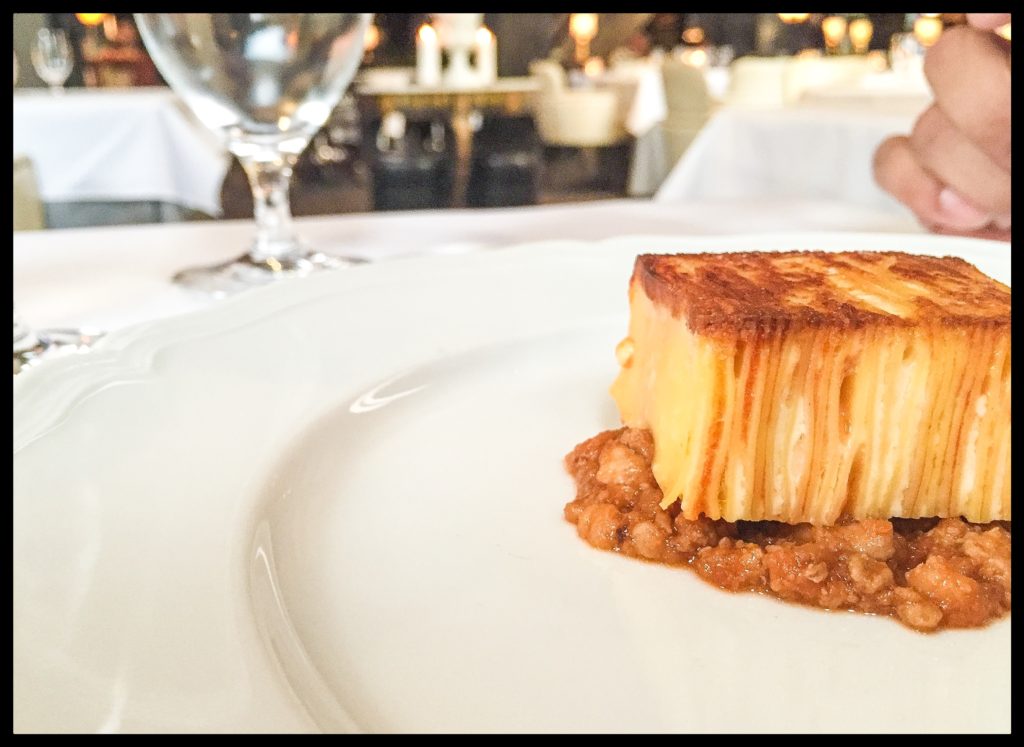 Del Posto is Mario Batali's most high end NYC restaurant and if you're a cheap bastard, the best time to come here is for lunch!
The lunch tasting menu is only $49 as opposed to $100 more for dinner for only one or two more courses.
Also, you can add a portion of pasta for just $10 a person. Definitely do this, ya dummy.
The pasta was the best part of the meal. While I don't think the 100 Layer Lasagna actually contained 100 layers, it was still a beautiful sight and something one could eat on a daily basis.
I won't bore you with any comments about the other dishes because….well, I should have posted this a month ago so I totally forget what everything tasted like.
Take that as a critique, if you will.
85 10th Ave
New York, NY 10011
b/t 15th St & 16th St
Meatpacking District, Chelsea
(212) 497-8090
delposto.com