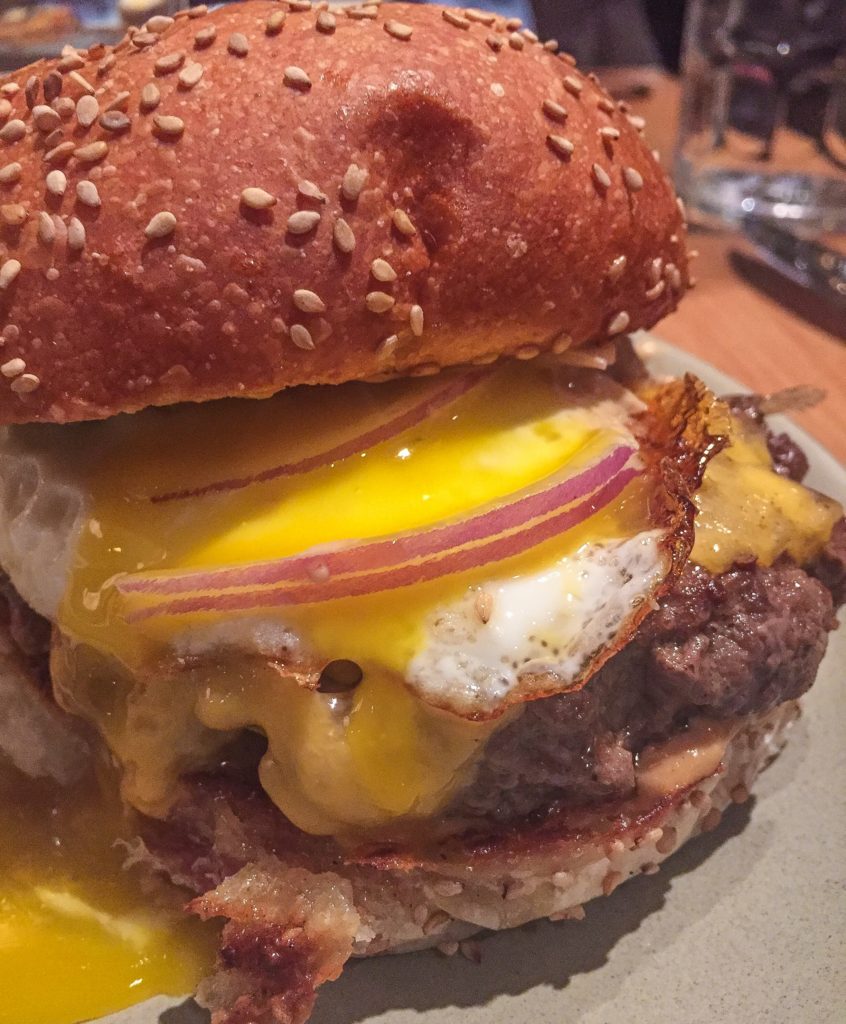 Covina is a perfectly fine, slightly overpriced eatery in Flatiron.
If you're in the hood and your wallet is healthy, give it a go!
If not, go somewhere else. It's not like it's miles above whatever upscale brunch spot is closest to you.
The Burger is the star of the show, here.
It's part of the current wave of super simple, super moist and delicious "back to basics" burgers that I am loving.
A few years ago, it was all about these gourmet, 6 inch dry aged steakhouse burgers with some trendy ingredient (or none at all) that you had to eat with a fork and knife.
I feel like restaurants have realized that those burgers take too much work when no one really wants all that noise.
Burgers should have cheese, onions, pickles and some kind of special sauce. That's it. And they don't have to be a mile high. And they should be juicy AF.
Brooklyn's Emily and Emmy Squared make NYC's most perfect burgers, currently. And I see the trend to that kind of simple and traditional (yet with elevated ingredients) burger being featured on every restaurant menu and I ain't mad at it.
I think the world has seen quite enough of a big 'ole dry hunk of ground beef slapped on a boring ass bun.
Burgers need to be simple but they DO need to be dressed up a bit. However, they work best in thrift store hand me down's, rather than whatever the hot trendy outfit is.
127 E 27th St
New York, NY 10016
b/t S Park Ave & Lexington Ave
Flatiron
(212) 204-0225
covinanyc.com