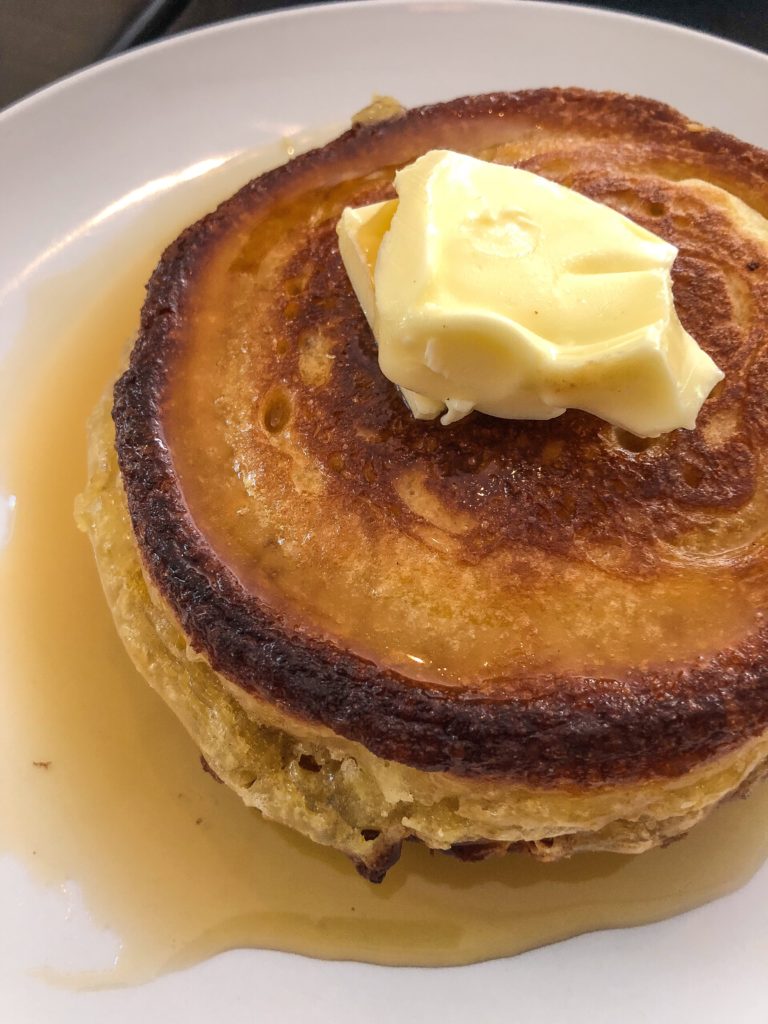 The crispy round disk you are ogling is, what I believe to be, the World's. Best. Pancake.
It's certainly the best I've ever had, which is all that matters. Let's be honest.
The falafel and fish and rice dish we ordered were also quite tasty but let's go back to the pancake, shall we?
I think you get two, but it only looks like one. Regardless, you do not need more than one. This super rich pancake was plenty for the entire table and it's pure perfection.
When I was growing up, my grandfather would fry up a ton of bacon and then make pancakes in the bacon grease.
As a result, the pancake(s)? were crispy around the edges and were wonderful.
Why aren't all pancakes crispy around the edges?? Why isn't that more of a thing? It's inhumane if you ask me.
Chez Ma Tante (which I think means My Aunt's House) is hopping, so come early or be prepared to wait. Whatever fate may befall you, it shall be worth it as long as you order those pancakes.
90 Calyer St
Brooklyn, NY 11222 b/t West St & Franklin St 
(718) 389-3606
Welcome to NYC Sweeney!!