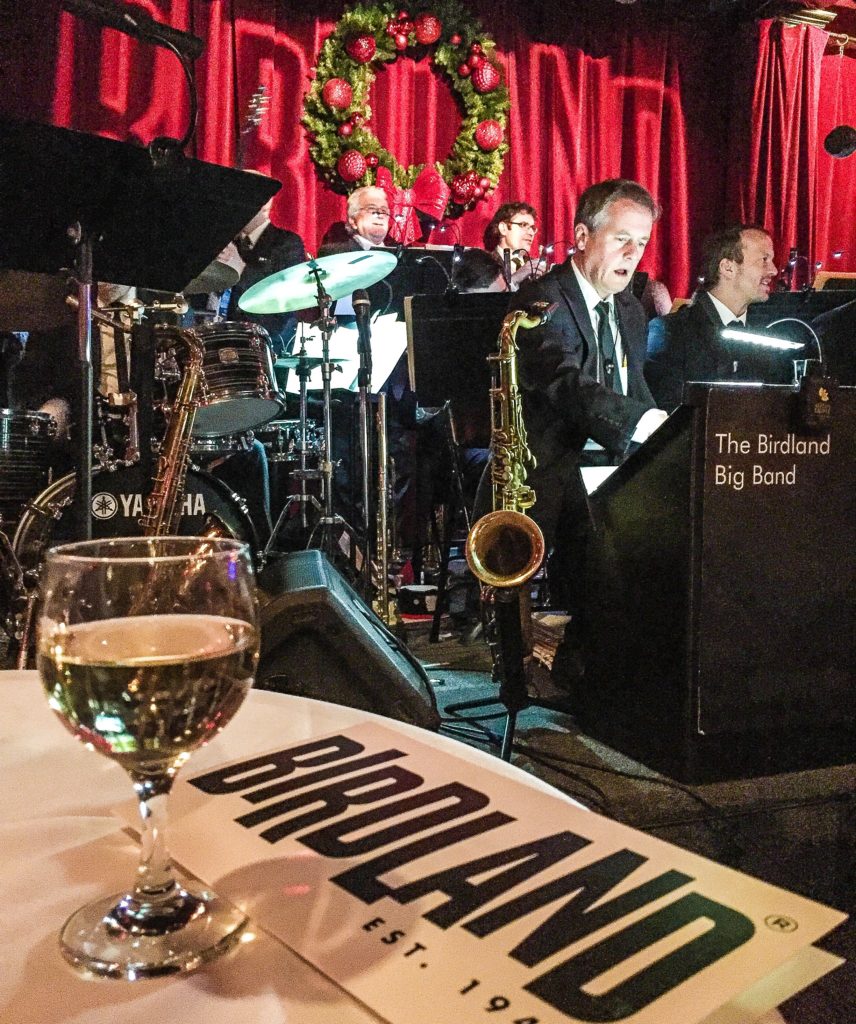 The original Birdland opened in 1949 a few blocks up from the current location. Named after Charlie "Yardbird" Parker (some jazz guy, probably) Birdland has moved around until settling on 44th sometime in the mid-90's.
Here's what everyone wants: some cooler than cool, little unknown dive where the greats are always playing, the booze is cheap and there is no cover.
But this is NYC, there isn't really anything unknown anymore.
Everything amazing has a line down the block or a 6 month waiting list. There is no undiscovered country of awesomeness left in Manhattan and if there is, it takes too much effort to find it.
I guess there are a ton of great divey Jazz spots in New Orleans…except that might be the only city where the tourists are worse than NYC.
Find an awesome, hidden jazz spot in NOLA and some frat boy is already puking right outside of it.
Birdland, like many popular jazz venues in the city, is quite whitewashed. Very streamlined, organized, clean and, well, white. At least it was on New Year's Eve.
In fact, the entire 12 piece band was white. I think there may have been one Hispanic guy but only in name.
That being said (which is what I say every time I write a series of disparaging comments about something), all the musicians were terribly talented and entertaining to watch.
It was a highly enjoyable show. Was I pushed, spilled drinks on, was I fighting for a spot and fanning myself into oblivion because I was packed in like newly legal Cuban cigars?
No.
Because mainstream jazz clubs are nicely air conditioned. And I ain't mad at that.
Another shocking thing I soon found out was that the food was really good!
My Cajun meatloaf was flavorful and just the right sized portion.
Our ricotta meatball starters were also highly enjoyable. Not the moistest things ever, but also a step up from Trader Joe's frozen ones.
What I was disappointed with was the cocktails.
My Manhattan was not great. I think the proportion of whiskey to vermouth was 50/50.
I switched to wine after that so I can't attest to any of the others but the list of drink options (which started with the simple, lone word "Margarita") didn't give me too much hope.
The $75 cover got us an hour and a half show, and a guaranteed table. I believe it was $50 for bar seating. It's much more reasonable when some dumb new year's holiday isn't getting in the way.
315 W 44th St
New York, NY 10036
b/t 9th Ave & 8th Ave
Theater District, Hell's Kitchen, Midtown West
Birdlandjazz.com