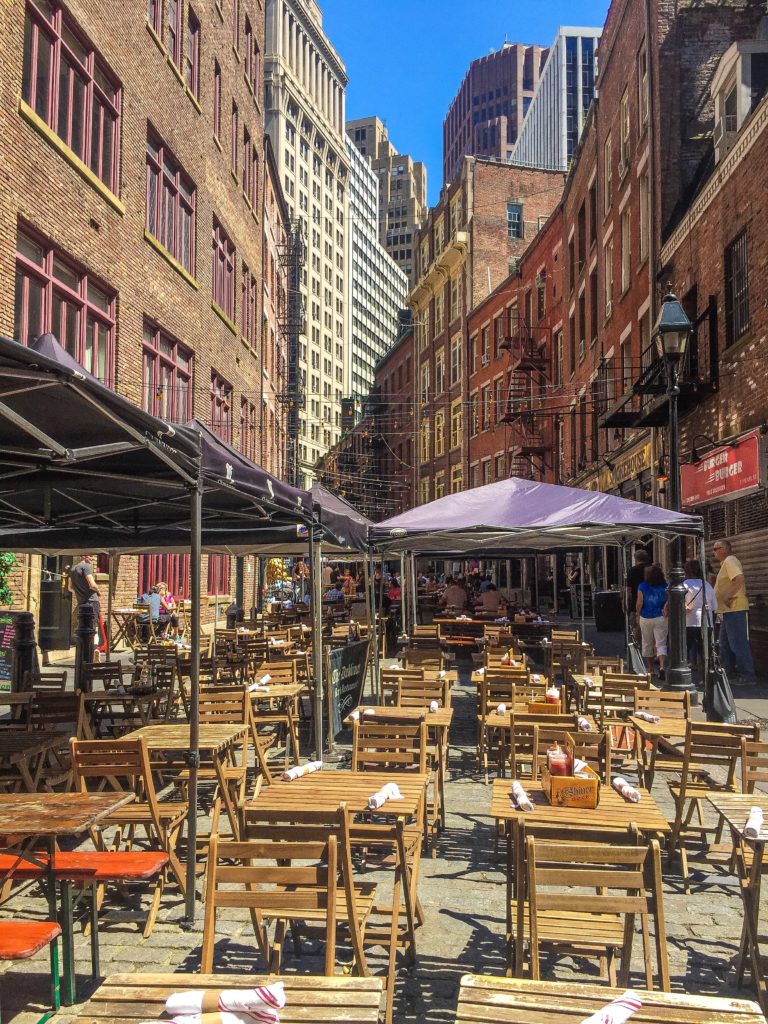 This place is NOT good.
The only reason I'm wasting time writing a blog about it is that it's located on a really nifty hidden street specializing in outdoor dining.
Never having been to this part of FiDi before, I stumbled upon William street, one of the oldest streets in Manhattan and all the ancient buildings are now really bad restaurants with really awesome outdoor seating, perfect for a sunny afternoon brunch or evening booze fest.
Just don't expect much from the food….
The pretzel balls were hard and dry and contained the sad remnants of dehydrated cheese. They were once fresh, back in George Washington's day. In fact, these may have been part of his original order and the waiter just found these hidden behind some crumbling brick wall in the basement. They should be in a museum, not in my stomach!
Everything else was just blah. I don't even want to waste words on it!
Which just kills me because the space is so perfect for eating and imbibing outdoors. It almost pisses me off that the food isn't better.
19 S William St
New York, NY 10004
b/t Beaver St & Mill Ln
Financial District
(212) 480-8142
http://bavariabarnyc.com/index.html#home