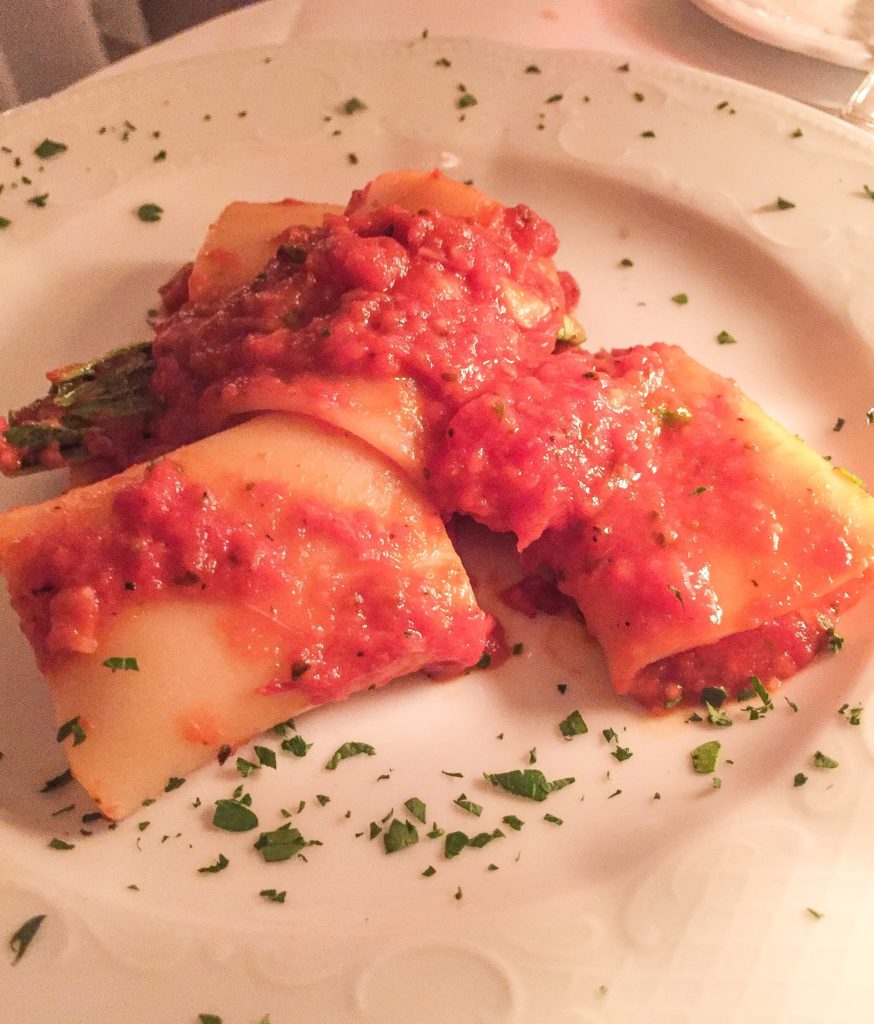 Barbetta is an OLD school Italian restaurant located on Restaurant Row near Times Square.
The place is ancient (been there since 1906) and it looks like nothing has changed since it opened.
That's not a bad thing! It's like walking into the past. If Marie Antoinette was Italian, this place would be her jam. It has just a touch of Haunted House that may also appeal to you.
We showed up for restaurant week, so not sure if what we ordered is even on their regular menu.
So, I won't even bother with too many details since I didn't bother remembering what anything was.
All I know was it was all pretty good. If you're in the area and want an upscale blast from the past, check it out.
If you're anywhere else…just stay there.
321 W 46th St
New York, NY 10036
b/t 8th Ave & 9th Ave
Theater District, Hell's Kitchen, Midtown West
(212) 246-9171
barbettarestaurant.com