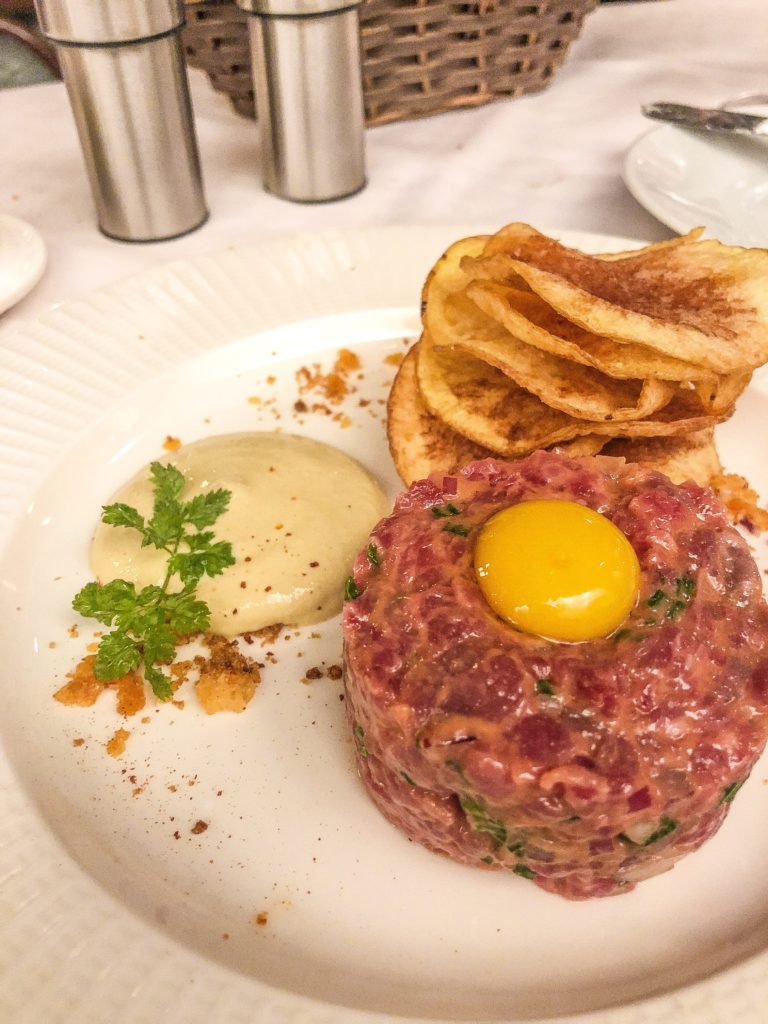 The 21 Club has a long and fascinating history (I just read an abbreviated Thrillist version a few moments ago) but I won't bother retelling it.
I'll either end up lying or making most of it up.
The current location started as a speakeasy and restaurant in 1929 and it's been a New York City institution ever since.
It's great for a quick dinner before a Broadway show but I also love it during NY Restaurant Week.
For $42 you get a filling 3 course dinner, which I feel is about a 50% discount.
Which is also why I ONLY come during restaurant week.
Definitely a special occasion place (jackets required) and the ambiance and crowd are both throwbacks to a different era  when people actually WANTED to wear a suit.
I would say the food is a solid B. Not amazing but still a solid, tasty, old fashioned meal at an iconic NYC landmark.