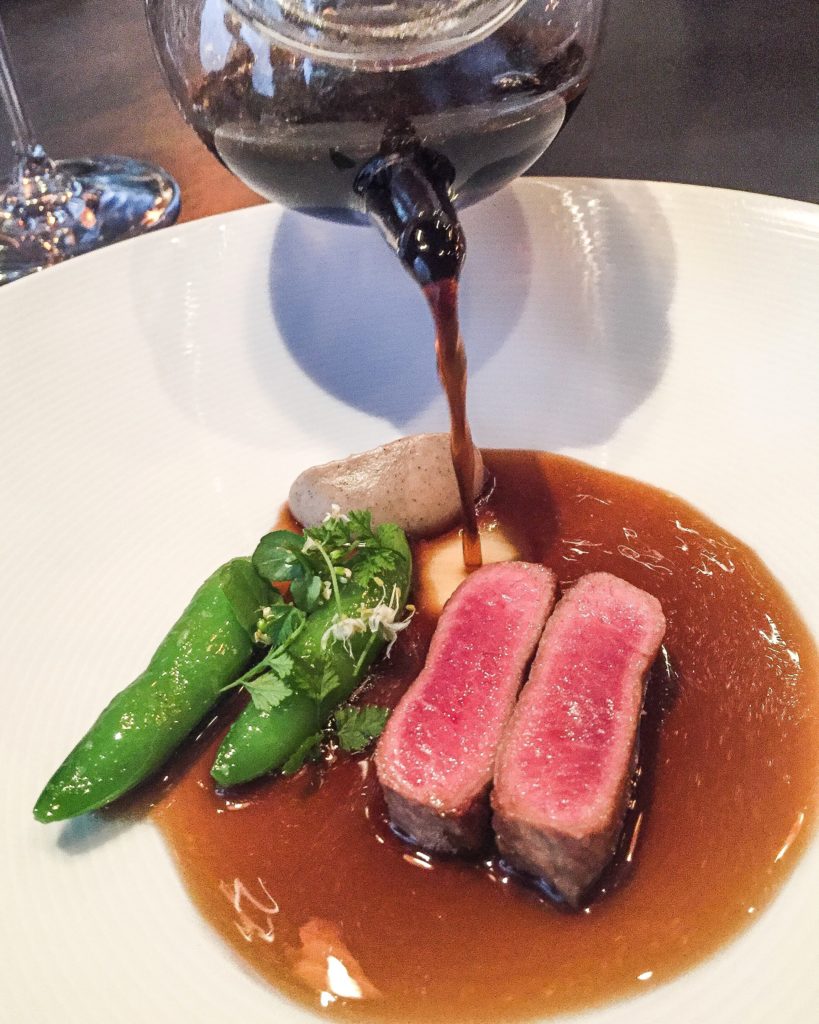 Atera is a perfectly fine way to spend a few hours and blow $800 bucks.
I knew that Atera was one of NYC's more expensive tasting menus, which is why I chose it for my birthday dinner which Sonigram was treating me for! Aren't I thoughtful??
$275 buys you 19 courses (includes tip but not tax) but if you're in the mood for cocktails or wine, better get a second mortgage or sell off your most irritating child.
First off, the place is tiny. There's a large counter surrounding the kitchen and then one table behind it. That's it.
So, you feel a little on display from the moment you enter the room. On the plus side, it feels like you have 5 private chefs cooking only for you, which is special.
While I really enjoyed the food, I didn't find it as imaginative or as delicious as Eleven Madison Park or Le Bernardin (which are both less expensive) but I'm still glad I got to experience what felt like a very exclusive experience.
Let's face it, I'm a big ole snob and this crap is right up my alley.
77 Worth St
New York, NY 10013
b/t Broadway & Church St
TriBeCa, Civic Center
(212) 226-1444
ateranyc.com